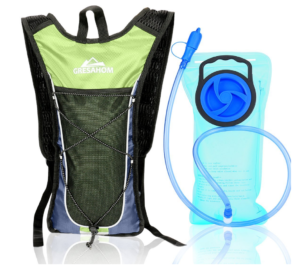 There are some great deals today, but they're going fast!
First up, we've got a great Gresahom hydration backpack with a 2-liter water capacity. It's got storage pockets to serve as more than a water source and is durable and water-resistant. It gets 4.4 stars out of 5 from over 50 reviews.
You can also get a pair of really nice Ray-Ban wayfarer sunglasses for under $90, a great deal for premium sunglasses. Just order the 52mm size (the smaller frames, perfect for people with small to average sized heads) and get them for $89.29. They have 4.4 stars out of 5 on over 4,000 reviews.
Finally, check out this six pack of carabiners for just $7.64. Why do I need carabiners, you might ask. They are super helpful for clipping stuff on backpacks or bags (e.g. cleats, water bottle, etc.) without taking up room. You'll find a million reasons to use them. They get 4.3 stars out of 5 on over 30 reviews.

Originally published at: http://ultiworld.com/livewire/deals-day-hydration-backpack-ray-ban-sunglasses-carabiners/