[caption id="attachment_47243" align="aligncenter" width="800"]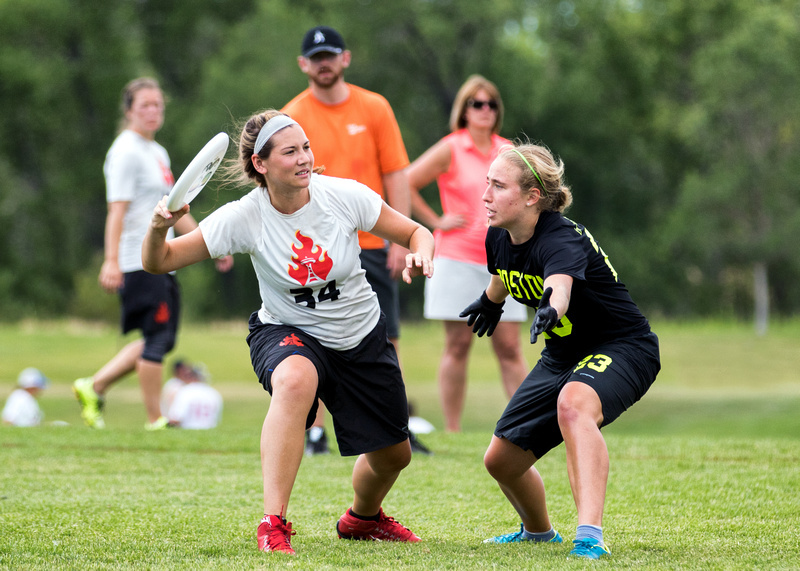 Both the US Open and Pro-Elite Challenge ended with Riot facing Brute Squad. Photo: Ken Forman –
UltiPhotos.com
[/caption]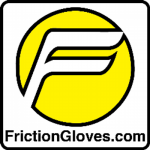 Our coverage of the 2016 Pro Flight Finale is presented by Friction Gloves; all opinions are those of the author. Please support the brands that make Ultiworld possible and shop at Friction Gloves!
This is the last chance for a field of Nationals-calibur teams to find out what they can do before the Series. The next time they play each other, there will be little room for error and the stakes will be high. When teams arrive in Vancouver, WA for the Cascadia Cup, they will not be just testing things out and taking it easy. The Pro Flight Finale only helps those who bring something real enough to get tested. Don't expect the full playbook, but do expect teams to be less coy and more focused on figuring out what to work on in the final months.
And the only way to do that is to push. The forecast calls for very high temperatures and depth is going to matter. Execution with a lead could mean the difference between winning the tournament or finishing in the bottom rungs.
Tournament Profile
Date: August 20-21, 2016
Location: Vancouver, WA
Numbers below are from current Ultiworld Power Rankings.
The Third Round Of A Title Bout
For three straight years, #1 Seattle Riot has gone to the finals of the Pro Flight Finale. In two straight years, they've found #2 Boston Brute Squad waiting for them. Riot has not proven up to the task of taking this tournament from Boston. But they recently knocked off the reigning champs at the Elite-Select Challenge, and that may offer renewed hope.
What we will be watching closely for is how Riot's ability to execute their systems is developing. Their vertical stack offense has moments that look gold medal-worthy and others that are patchy and disorganized. How they operate at the front of the stack, in reset space, and on continuations merits attention. Meanwhile, the Riot coaches remain some of the most creative defensive coaches in the game and, in Northwest fashion, are always tinkering with new junk sets. Seattle will be honing in with those looks in one last chance to test them out.
On the Boston side, while complacency of a dominant champion often feels like a storyline generated more by media than by reality, the narrative has more heft in this case. It came straight from the elite handler's mouth: "There was a lot of resting on our laurels a little bit," opined Leila Tunnell after Brute Squad's loss last month in Denver. But she went on to say that they needed that loss. That was the wake up call. And nobody wants to face them when they are feeling fired up, especially if their performance thus far was weighted by dormancy.
If both teams survive the gauntlet of the PFF and face off in the final as expected, however, it will set all narratives moving forward. It will turn this season into one heavyweight fight with two sluggers capable of jaw-rattling haymakers. Go ahead and ring the bell.
The Molly Brown Threat
For those enjoying the Brute Squad vs. Riot storyline, #3 Denver Molly Brown is the most likely team to disrupt the programming. They've been consistent in impressive performances this regular season, but just can't take down those top two teams. A last chance to overcome that hurdle will be in Vancouver, one final shot before everything is on the line at Nationals.
Notching a win against either team would buck the trend. Denver is a humble 1-6 against the duo in their past 7 meetings. Over the past two seasons, every run to win a tournament Molly Brown has been to has ended in one of the following ways: Molly Brown won the tournament or they lost to Boston or Seattle. This year, they've been at Riot's mercy, losing twice by five and once by just a single goal, although the way they lost that game felt about as bad as losing by a lot more. Denver has yet to line up across from Brute Squad in 2016.
That changes on Saturday in Vancouver, when the two face off at 5 PM on our livestream to answer our burning questions. Who wins the matchup between last year's Club Player of the Year, Leila Tunnell, and her one-time protege and perhaps this year's player of the year, Claire Chastain? Who will Brute Squad send down to square off against Opi Payne and Lisa Pitcaithley? How will Molly Brown defend Tunnell and Laura Bitterman? But most importantly, we get some answers about Molly Brown's ability to change their fortunes.
Middle Ground Not Enough for Fury
You can say #4 San Francisco Fury has been disappointing this year or you can say they are getting undue disrespect; perhaps it's both. The Bay Area is 9-0, mostly blowouts, against teams that missed last year's National semifinals. However, they are 0-4 versus the teams that did. They will get some shots at teams in both categories at the Pro Flight Finale.
The strength of this team has always been their depth. They've got loads of big strong athletes. Elite throwers control their backfield. And certainly they have a wealth of experience that exceeds any team. Plus, their newest additions have been very solid contributors: Katie Ryan is scoring, Sharon Lin is playing fast and strong, and Magon Liu is still a gamer.
But the pieces just haven't aligned for Fury yet in 2016. Execution errors have cropped up at all the wrong times. Defensive pressure has been inconsistent, making it tough for them to play their best late in big games. A lot of other teas may lean on their stars in these situations, but that's so antithetical to what has made San Francisco successful in the past. They won't trot Anna Nazarov and Claire Desmond out on three or four points in a row expecting them to take over the game.
Expect Fury to stick to what works for them. However, they also need to figure out what is going to work better against the best.
Shofner Invigorating Scandal's Scoring
It isn't every day you add one of the game's most recognizable stars and the most recent College Player of the Year to your roster. Yet #5 Washington DC Scandal managed to pull Jesse Shofner into the fold to fill some of the areas they needed most. Perhaps it can vault them back into the title conversation.
Expect Shofner to give a big boost of the Scandal defense. They have a pretty cohesive offensive unit already with a high concentration of meaningful touches. However, the D-line has been looking for someone with big throws to let Sandy Jorgensen out of the cage. Big throws and aggressive attacks after the turn are Shofner's hallmarks, so she should fit right in. There are questions about how she impacted past teams like Portland Schwa, but this seems like an explosive partnership. It means fewer crossover points for Jenny Fey and less pressure on young handlers to be gamechangers. It shifts match-ups for defenders like Amy Zhou, Kimberly Beach, and Laura Pape.
But Shofner's not Scandal's only late season addition. Scandal veteran Huldah Grunvall should add some more punch of the defense, as well. Their crop of rookies should be increasing in comfort. Scandal looks set to be a spoiler.
Ups And Downs For The Hometown Team
A 5-2 showing and a finals appearance at the Elite-Select Challenge made for a triumphant start to #18 Portland Schwa's major season slate. But a brutal 0-6 goose egg at the Pro-Elite Challenge sent a much different message to onlookers and fans. It still isn't clear what the hell happened in Denver.
The most obvious explanation is that Portland was not ready to face the tougher talents of the Pro-Elite circuit. Nemesis, Ozone, and BENT are roughly as competitive as 6ixers. And when faced with teams of that level game-after-game, Schwa was unable to establish a rhythm or ever really recover. A blowout loss to Fury begat a similar fate against Scandal and an uninspired effort versus Nemesis. That trend continued in Sunday's bracket play.
There isn't a question about Schwa having a talented roster with elite club experience. But losses to their young Oregon core and at other positions are challenging them to reconfigure. Collapsing at Colorado Cup may have fired proton torpedos down the exhaust port of their bid-earning chances. It would take a remarkable showing to move up the board. They have to rebound before Nationals and this is a well-earned big opportunity.
The Field At Large
While #6 Vancouver Traffic was touted as being a potential Tier I team before the season, they haven't done anything to distinguish themselves yet this summer. They are 0-3 against division's top 5 ranked teams after some and have not looked dominant against lower-ranked squads. This will be just their second tournament where most teams are in their third or fourth. With their All-Star Tour players back, maybe they can come together.
After a hot end to Nationals that got them into the Pro Flight Finale, #9 Raleigh Phoenix hasn't kept up the heat. Close losses to Scandal and Brute Squad, along with wins over Showdown and Ozone, reflect nicely, however. They have a bit of a short roster headed to the Vancouver, so we'll see if their familiarity with the southern sun will let them handle the high temps projected for Pro Flight Finale.
[caption id="attachment_47244" align="alignleft" width="300"]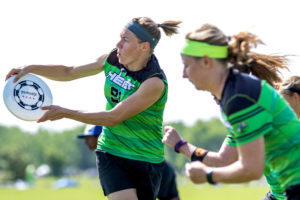 Heist's Georgia Bosscher winds up a pull. Photo: Ken Forman – UltiPhotos.com[/caption]
There's reasons to like #11 Madison Heist going into the weekend. They've already stacked up wins over Phoenix and Nightlock – the two teams seeded directly above them – and have only one bad loss on their record, a 13-5 blowout loss to Nemesis at the Elite-Select Challenge. They have been far from consistent and the Pro Flight Finale is going to test them from beginning to end. They earned their way here as a qualifier, but they have to make the best of it.
The results have not been there for #12 San Francisco Nightlock so far this season. They haven't had a lot of chances, with only one true regular season tournament providing most of their W-L record. The addition of Hayley Wahlroos can't hurt, but they could make a statement with some quality play.

Originally published at: http://ultiworld.com/2016/08/19/pro-flight-finale-2016-tournament-preview-womens/