Originally published at: https://discgolf.ultiworld.com/livewire/augusta-jumps-early-lead-ncdgc/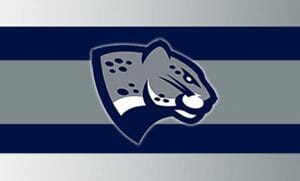 Day one at the National Collegiate Disc Golf Championships is in the books, and Augusta University — already pinned as a favorite by competitors — holds a one shot lead after two rounds of team play.
After shooting a 53 in round one at the Hipprodrome Disc Golf Complex's Old Glory course to put the unit in a tie for second place in the National Championship Flight, the hometown squad roared back with a 14-under 46 at the Hogback course in round two to bring it to a 26-under 99 for the day. Defending champions Ferris State University loom a single shot back, though, after finishing the day's action with a 25-under 100.
A mere three shots separate the top five teams, as California State University-Monterey Bay (24-under 101), North Carolina State (24-under 101) and University of Minnesota (23-under 102) wait in the wings as doubles action moves to the complex's Moody Woods and Dunipace Dunes courses.
In the Women's Flight, University of North Texas holds a two shot lead over 2015 champions California State University-Monterey Bay after firing off a two-over 110 on the day. Ferris State's second squad currently leads the men's First Flight, while Mississippi State sits atop the Second Flight leaderboard.
Play continues today with two singles rounds and one team doubles round in the National Championship Flight.