[caption id="attachment_2996" align="aligncenter" width="1024"]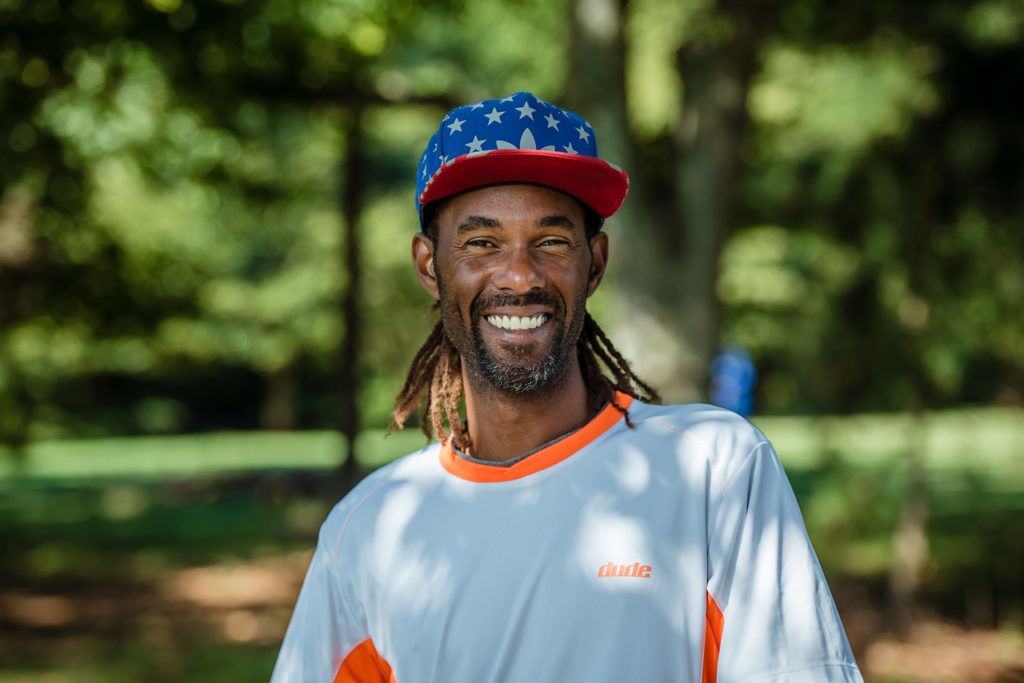 Philo Brathwaite. Photo: Innova Discs[/caption]
Philo Brathwaite is on his way to Thailand and Australia for the Aussie Open with a new sponsor in tow: Adidas Outdoor.
The fan-favorite announced his partnership with the brand earlier today via Instagram, indicating that he is a member of the "Adidas Outdoor Grassroots Team" in 2017:
Brathwaite's announcement comes in the wake of his promotion to Innova's Star Team last month. In addition to Innova, Brathwaite appears to have retained both Upper Park Designs and Booom as sponsors for 2017. He is currently the PDGA's 30th-ranked men's player and gained mainstream acclaim after his albatross at the 2016 Beaver State Fling went viral.
Furthermore, this appears to be just the beginning of disc golf-related Adidas news in 2017. Per Innova Event Specialist Chris Brophy, who was instrumental in bringing Adidas to disc golf last year, additional player announcements are still to come.
Brathwaite now joins a host of other Innova-sponsored players who have Adidas grassroots sponsorships – which includes free product, but not a financial transaction – including Brophy, Juliana Korver, and Hannah Leatherman. Four-time PDGA World Champion Paul McBeth, who was the most high-profile player to sign with Adidas last season, recently indicated he would not carry any outside sponsors this season. However, per Adidas Outdoor Marketing Manager Diane Kay, discussions between McBeth and the company as they related to 2017 are ongoing.
Additional reporting contributed by Ultiworld Disc Golf Editor Steve Hill

Originally published at: https://discgolf.ultiworld.com/livewire/brathwaite-joins-adidas-outdoor-grassroots-team/