Originally published at: https://discgolf.ultiworld.com/2023/05/08/buhr-to-finish-out-prodigy-contract-lawsuit-is-dropped/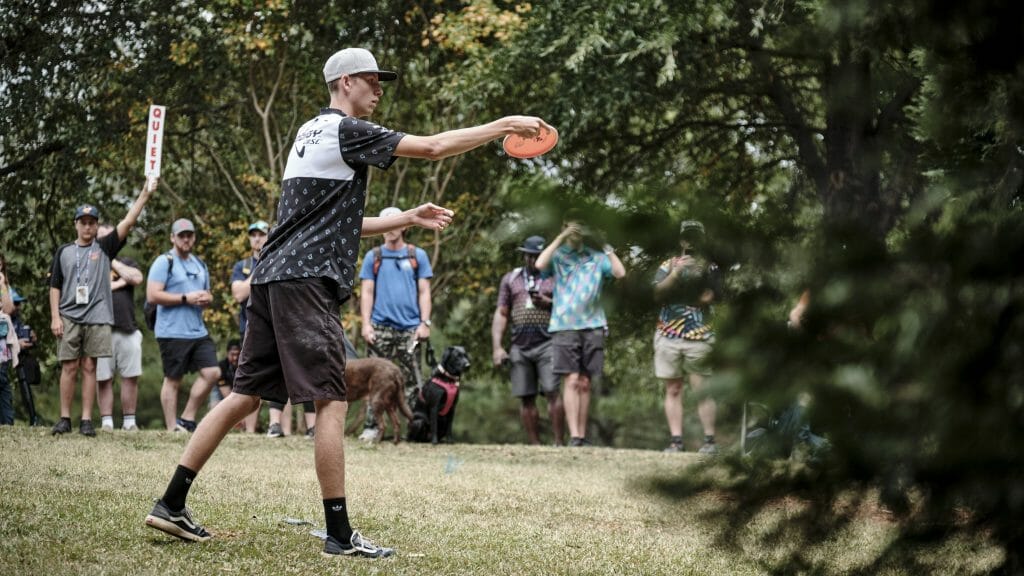 Gannon Buhr at the 2022 USDGC. Photo: DGPT.
75 days after filing a lawsuit against Gannon Buhr, Prodigy Disc has dropped its legal action against its sponsored star. Buhr will remain under contract with Prodigy through the end of 2023.
"Prodigy Disc has reached a resolution with Gannon Buhr and has dismissed all legal actions previously filed," said Prodigy CEO Mark Anderson in a statement to Ultiworld Disc Golf. 'We are continuing to fully support Gannon's rise to elite status in the sport of disc golf as we have for the past six years. Prodigy is committed to Gannon's professional and personal development, and we are thrilled to cheer him on for a seventh season of wearing and throwing the Prodigy Star. He is an important part of our Core Team and we have some exciting collaborative products and merchandise coming available this weekend to support him as we celebrate 10 years as an innovative disc golf brand."
Buhr also posted to Instagram today confirming that he is committed to Prodigy for the rest of his contract. No settlement terms were revealed by either party.
"It's been a busy season so far and I want to update you all and let you know that I will be finishing my existing contract and will remain on Team Prodigy for the rest of 2023," he wrote. "I appreciate everyone's encouragement and look forward to focusing on my game and continuing to have fun with my friends. Be on the lookout for some new merch that will directly support me while I'm on the road. Thanks again and see you out there!"
Prodigy earlier dropped its request for a preliminary injunction against Buhr that was filed when they believed Buhr was planning to announce a new sponsor for the 2023 season while he was still under contract with Prodigy.
Buhr has won at two tour stops so far in 2023: the Open at Austin, a DGPT Elite Series event, and the Innova Blue Ridge Championship at North Cove, a DGPT Silver event. At #2 in the DGPT standings, he is the highest ranked Prodigy-sponsored pro.