[caption id="attachment_2082" align="aligncenter" width="1024"]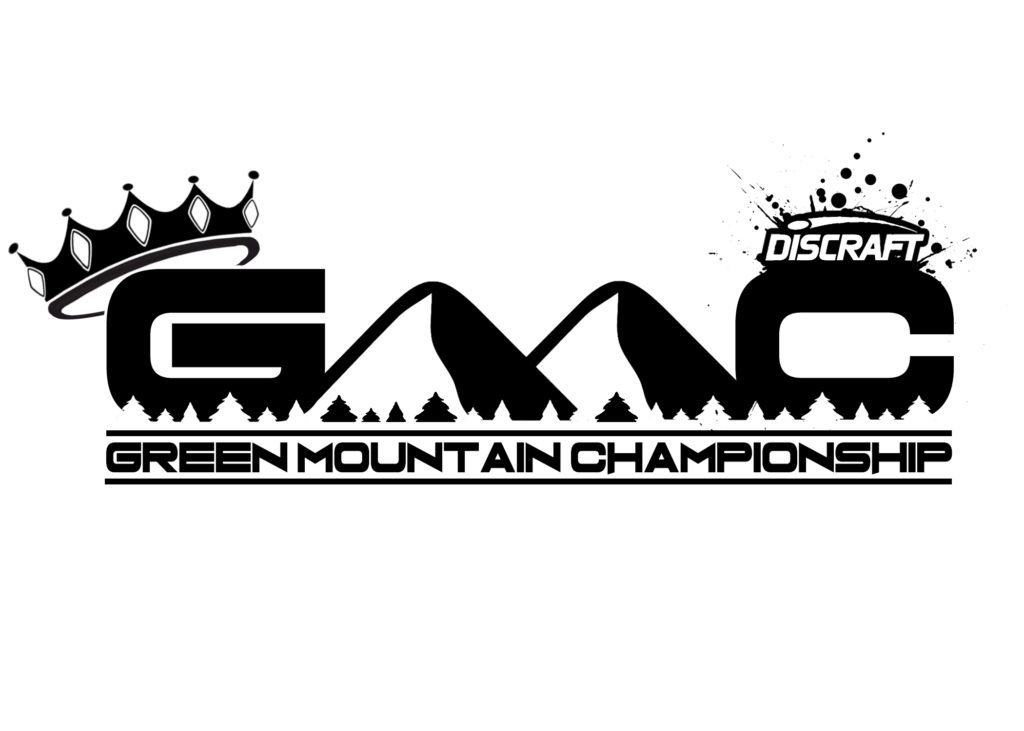 The Green Mountain Championship kicks off today, followed by the Disc Golf Pro Tour Championship on Saturday and Sunday.[/caption]
There's already been a lot of discussion surrounding the two upcoming events this weekend in Vermont, the Green Mountain Championship and the Disc Golf Pro Tour Championship. And not much of it has been about the upcoming on-course action.
Between Bradley Williams being suspended; Paul McBeth initially stating he was going to sit out PDGA non-Majors, then deciding to play; and the Pro Tour finale being unsanctioned, it's been a busy few days. Has there ever been a weekend of big time professional tournaments with this much going on in the weeks prior? I have no idea, but there is disc golf to be played, so let's preview the action in store over the next four days.
The Schedule, Tournaments And Courses
Four jam-packed days of disc golf await all ye disc golf fans. Here's the schedule for the Green Mountain Championship, which follows a familiar event format that we're all used to: three rounds to determine the winner, at two courses, Brewster Ridge and Fox Run.
Round 1 of the GMC has already begun at Brewster Ridge, with live coverage starting today at roughly 2:00 p.m. local time.
That schedule remains the same for Friday's second round, which will play at Fox Run. At its conclusion the pro fields will be split into A and B pools, and Saturday will then see a shotgun start for the third and final round, beginning at 8:00 a.m. Round 3 will find the A pool playing Brewster Ridge, while the B pool again plays Fox Run.
For those on site Friday, Nate Doss and Valarie Jenkins' collaboration beer Stable IPA—brewed specifically for this event in collaboration with Fiddlehead Brewery—will be available. Save one for me.
Once the GMC's final round is in the books, the top 48 men and top 12 women in DGPT points will advance to the DGPT Championship, where all three rounds of the elimination event will be held at the Fox Run course.
The quarterfinals of the Tour Championship begin at 1:30pm on Saturday. In this round, the players in positions 48 through 9 on the MPO side take to the course in groups of four. The top eight players in tour points get a bye in the quarterfinals and await the top eight scorers of this Saturday afternoon round in the semifinals.
Sunday morning brings the semifinals, the bracket format for which can be viewed here. With the top 12 women, and top eight men - plus the eight high scorers from the quarterfinals seeded and distributed accordingly to their specific cards - competitors begin what is effectively a four-way stroke play playoff round. The winner of each card will advance to the finals, while the best score from a player who did not win their card will receive a fifth spot in the finals as a wildcard.
The finals see the men's and women's fields distilled down to the last five competitors in a showdown to see who can card the hottest round and win $10,000. As the Pro Tour says, "everyone playing in the finals is guaranteed a minimum payday of $2,000. There is no reason to look behind you and play it safe to secure 2nd or 3rd." This could lead to players taking some risks to stay in contention and push for the win.
Should there be any ties throughout, here is your explanation on tiebreakers.
Analysis
Green Mountain Championship
At the GMC, competitors will play two rounds at Brewster Ridge and one at Fox Run. The two courses play a bit differently, so I'd say that's a plus. As spectators, we should appreciate the variety.
Brewster Ridge plays a bit more heavily wooded and shorter than does Fox Run, which plays long—over 9,000-feet—in and out of some trees and a meadow, with the addition of a pond and tall grass hazards. Needless to say, not only are these courses great to look at—they're in a picturesque part of the United States—but they should complement each other well for high-end tournament play.
This is easily the largest pro field the GMC, now in its fourth year of existence, has seen. This means it's the first time a lot of the touring pros we're used to seeing have competed here.
Ricky Wysocki has won the past three GMCs—there hasn't been another winner in MPO here. Oh yeah, and he's the current world champion, too. He's probably the one to beat.
Nate Doss doesn't just show up at this tournament to brew beer. He's finished second to Wysocki twice. I wouldn't be surprised to see him in it for the win.
Paul McBeth is always a favorite to win wherever he is. But he's never competed here before, hasn't had the best season by the awfully high bar he sets, and didn't win last week. It's been a bit hard to predict his success this season, but one thing is for sure: he's always close to the front.
Paul Ulibarri is coming off a win last week and had a quality third place finish in this event last year.
Nikko Locastro, Steve Brinster, Drew Gibson, Will Schusterick, and Jason Dore all have some experience and quality finishes at this event. So don't be surprised if you see them at some point during the coverage.
And of course familiar names like Nate Sexton, Eagle McMahon, Michael Johansen, Devan Owens, Jeremy Koling, Cale Leiviska, Philo Brathwaite and Alex Geisinger are all out there in their first time at the GMC.
In FPO we've got last year's GMC winner, Catrina Allen, as one of the favorites to win as she's still in the midst of a great season. Sarah Hokom finished third in last year's event and won last weekend, so watch for her to make some noise. Current world champion Valarie Jenkins finished second in this event last year, and Paige Pierce is competing in her first GMC.
Disc Golf Pro Tour Championship
Who's going to win this thing? Hard to say.
As opposed to, say, a typical four-round, stroke play tournament where we usually see the highest rated players in the end—as they are able to play the most consistent high quality golf over that extended period of time—that's not the case with this format, where we effectively see scores reset after each round.
Could the winner just be the player who's having the best day Sunday? That's a definite possibility. Plenty of 1000+ rated players can take Wysocki or McBeth for one round and outplay them; we've seen it before. And, that's something truly intriguing about this format: Will we see a real upset winner if they manage to find their way into the finals? I wouldn't be surprised to see some Cinderellas coming out of the quarterfinals, certainly, and maybe even through the semifinals.
Even though the players currently in the top 8 and locked into the semifinal round at the moment are all solid golfers, we could still see some shakeups there by the end of the GMC. No matter how you slice it, quite a few familiar names from the MPO field are going to have to play their way into the semifinals during that quarterfinal round.
You're probably thinking, "Ok, enough with all that speculative talk about how different this format is. Who are you picking to win this thing?"
Well (totally still totally avoiding answering this myself) Ultiworld Disc Golf Editor Steve Hill is really high on Alex Geisinger to come out on top when it's all said and done. I could see Fox Run playing a bit like some of his local courses in Minnesota, Blue Ribbon Pines and Vision Quest.
I guess I better make a pick now. Uhhhhhh. Hmmmm. Nate Sexton. Yeah! I'll pick him. Because, umm, the courses look, soft? What's not soft is this pick, yep. This should be fun.
Past Green Mountain Championship Winners
MPO: 2015, 2014, 2013 Ricky Wysocki.
FPO: 2015 Catrina Allen; 2014 Anne Lewis.
This is the first season of the Disc Golf Pro Tour and, consequently, the Pro Tour has never had a past winner.
Weather
Conditions appear to be pleasant in Cambridge, Vermont for the event. High temperatures during the day should remain in the mid to low 70s from Thursday through Sunday. Overnight on Saturday and perhaps into Sunday morning there is a small chance of precipitation, though it should be noted that forecasts beyond three days in the future are unreliable in their specifics.
How You Can Watch It
SmashBoxxTV will be bringing you the live coverage again for these events, as they have for all the DGPT events this season. Likewise, UDisc will be providing live stats that you can follow along with.
A quick aside: The quarterfinal and semifinal format of the Disc Golf Pro Tour Championship is begging for simultaneous, multi-camera, multi-card coverage. With the elimination format and a limited number of competitors advancing after each stage, there should be some drama to the proceedings. Imagine watching your favorite pros dropping in and out of the top eight spots during the quarterfinals in real time, while the top eight in points from the tour events await them in the semifinals.
Then you get the semifinals, where you'd get to see each card effectively locked in to a four-way stroke play playoff, with only the winners of each card and the best second place score emerging victorious, only to do battle once more in the finals. While most disc golf events only see one winner over the course of the whole event, this one will provide many after each round, as the field is slowly whittled down to one. (Sounds like fun!) And during that process it's likely that there will be upsets, and who doesn't like a good underdog getting some once-in-a-while?
Now that was all, of course, speculative, and based on the idea that we'd literally be able to see it all, which isn't quite in the cards yet. I don't really know how exactly this is going to play out (nobody does), but at least we can hope for some entertainment. After all, isn't that exactly why we watch professional sports?

Originally published at: https://discgolf.ultiworld.com/2016/09/15/green-mountain-pro-tour-championship-preview-super-sized-weekend/