Originally published at: https://discgolf.ultiworld.com/2021/01/01/harris-hanemeyer-round-out-a-flurry-of-prodigy-signings/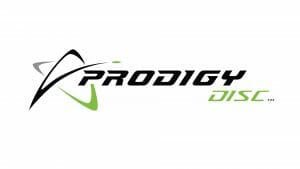 Prodigy Disc made a big crop of sponsorship announcements to ring in the New Year.
Just three years ago, questions swirled about Prodigy, who faced a number of high profile departures from their sponsorship ranks. Those questions are gone now, after a season in which Chris Dickerson won the USDGC and Kevin Jones won the Disc Golf Pro Tour Championship.
"We are coming off of a banner year as a company and have several initiatives coming online in 2021 that will make this year even better," said Prodigy Disc CEO Dan Koukol. "In addition, we are especially excited about our class of newly signed and extended players. We have a great mix of young, remarkably talented players looking to make their mark on tour as well as skilled veterans who are passionate about getting better and reaching new heights in their careers. Our players are motivated, and they want to do more than just win on the course. They want to positively impact the direction of Prodigy as an organization and disc golf as a whole. As such, we are dedicating several resources to our players to help them achieve their goals both inside disc golf and out. We are incredibly proud and humbled to work with each of these players and can't wait to see what the future holds."
Here's a list of Prodigy's offseason moves:
Cale Leiviska — re-signed through 2023
Seppo Paju — re-signed through 2023
Thomas Gilbert — signed through 2022
Austin Hannum — signed through 2022
Heather Young — promoted to Core Team, extended through 2022
Sandi Hendel — signed through 2022
Isaac Robinson — signed through 2022
Ezra Robinson — re-signed through 2022
Alden Harris — re-signed through 2022
Casey Hanemeyer — re-signed through 2022