Originally published at: https://discgolf.ultiworld.com/2020/10/15/how-the-2020-dgpt-championship-purse-measures-against-other-historical-payouts/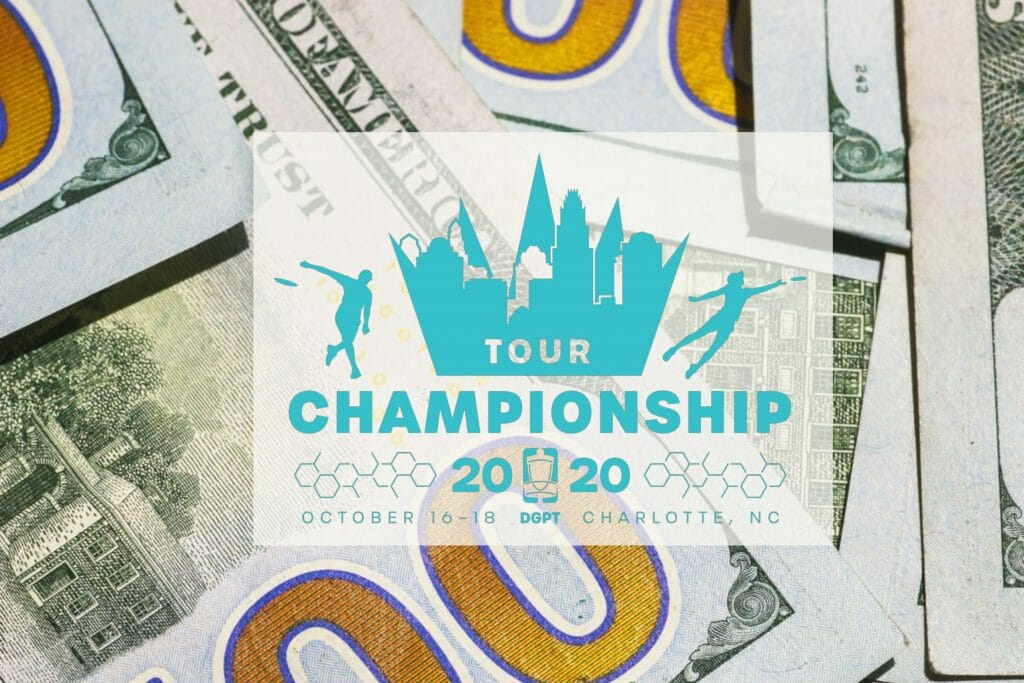 It makes sense the Disc Golf Pro Tour Championship is in Charlotte because it is paying out a mint.
DGPT Championship Increases Payouts, Will Set Records for Total Purse, Biggest Prize
We know the 2020 DGPT Championship is setting records for overall purse, as well as overall top prize, but how does it fully stack up against the previous top tournament purses and payouts.
[table id=171 /]
As you can see, this year's DGPT Championship tally at $130,000 ekes out the overall purse title by $118, edging the 2016 PDGA Pro Worlds in Emporia, Kansas. In all, only eight previous events had a total purse over $100,000, and only two events ever made up the top 10 total purses: PDGA Pro Worlds and the Ledgestone Insurance Open.
Tournament Director Nate Heinold was the organizer for four of the events in the previous top 10 biggest purses between the 2015, 2018, and 2016 Ledgestone Open, and 2019 PDGA Pro Worlds. DGPT Championship TD Jeff Spring was previously on the top 10 list for the 2018 PDGA Pro Worlds.
Some might be surprised that the Glass Blown Open has never had one of the highest purses in disc golf, but the event is often known for reinvesting much of its fundraising and entrance fees into player experience.
As for top individual prizes, first place payout of $20,000 is very clearly the overall top prize for both division, but payout for other finalists also makes the cut.
[table id=170 /]
The second place finish for the Open field would have tied for the 10th highest payout in disc golf history, matching the $10,000 paid to several years of USDGC victors. USDGC winners make up every other highest payout in the past.
For the Open Women, the top four players who make it to the finals on Sunday are guaranteed to beat or match one of the previous top 10 highest payouts for the division.
First place and second place will become the highest individual prizes awarded to an Open Women's division, and the $5,000 for third place would have been the second highest prize awarded all-time and will match prizes for the past two PDGA World Champions, as well as the 2016 world champ and a 2017 Elite Series bonus. Even the $3,000 for fourth place would have tied for the 10th most all-time with this year's Women's National Championship and the 2017 DGPT Championship.
Paige Pierce has won five of the 10 highest individual prizes in Open Women.