Originally published at: https://discgolf.ultiworld.com/2023/03/31/inside-the-natalie-ryan-lawsuit-legal-analysis-whats-next/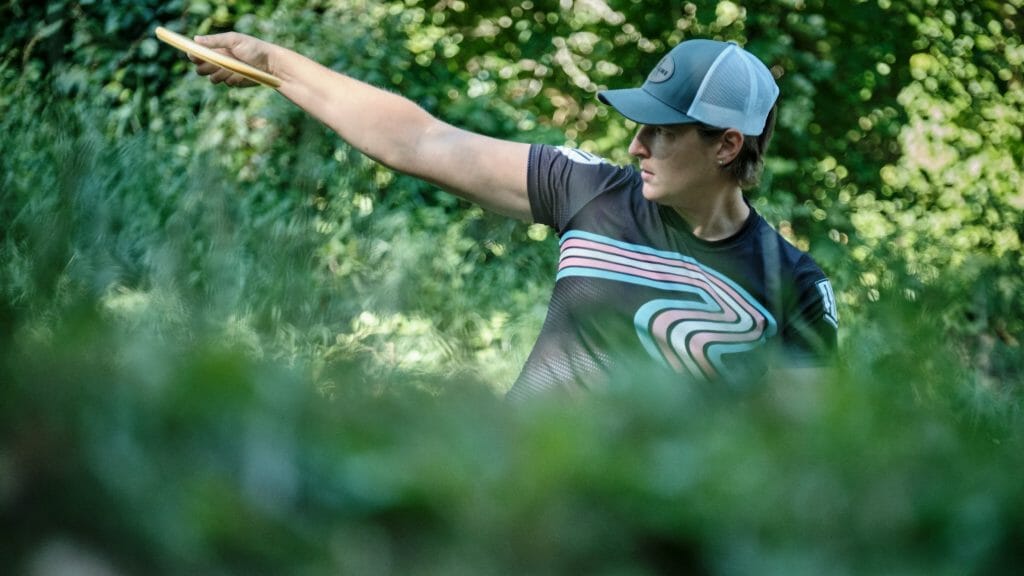 Natalie Ryan at the 2022 Discraft Great Lakes Open. Photo: DGPT
Last month, Natalie Ryan filed a lawsuit against the PDGA, the DGPT, and 1000 Rated Productions (the host of the OTB Open) regarding the PDGA's new rules on the eligibility of transgender women to play in the FPO division at elite events. As of now, the PDGA and other defendants in the lawsuit have yet to respond; they are legally obligated to do so by mid-April. Regardless of their approach, the case has potential ramifications not just for disc golf but possibly the broader sports landscape.
The Basics
Ryan's lawsuit was filed in a U.S. District Court, the initial level of court in the federal legal system. If there is a decision from that court which is appealed up the ladder, then that appeal would be heard in the 9th Circuit United States Court of Appeals (which covers the West Coast), with any further appeals (from a 9th Circuit decision) being heard in the U.S. Supreme Court.
While the case was filed in a federal District Court, Ryan's claims (at least initially) cover California state (not federal) laws — specifically the Unruh Civil Rights Act, a state law regarding unfair business competition, and a common law business tort claim of "intentional interference with prospective economic advantage." Plaintiffs are allowed to bring state law cases in federal courts if they satisfy the requirements of "Federal Diversity Jurisdiction," which generally requires the plaintiffs and defendants to be located in different states and the disputed amount to exceed $75,000. According to Ryan's filings, she is a citizen of Virginia, and one of the defendants (1000 Rated Productions, the host of the OTB Open) is incorporated and headquartered in California.
As is fairly common in an initial complaint, Ryan's filing requests a variety of monetary and non-monetary damages, including an injunction that would permit Ryan to play and a declaratory judgment that the policies violate California law. Plaintiffs will also sometimes add additional claims and causes of action as a case develops, or even remove causes of action — which is apparently what happened in an unrelated lawsuit involving Prodigy and Gannon Buhr, where Prodigy dropped their request for an injunction after filing suit against Buhr.
What's Next
The defendants are scheduled to file a response to Ryan's complaint by April 11th. At this stage of a proceeding, it would be common for a defendant to reply with a broad, blanket, and almost cursory denial.
Possible Settlement
It's important to keep in mind that most cases in the US settle outside of court. Even parties that ultimately reach a settlement (and don't go to trial) will often initiate litigation in an effort to encourage settlement discussions.
Another factor that could push the Ryan and PDGA to consider settlement is that there are not enough legal cases (or direct laws on point) in transgender participation in female sports leagues to confidently predict the outcome of Ryan's case. Novel legal issues tend to have higher legal uncertainty, sometimes require specialized lawyers, and can end up being more expensive for both sides to litigate.
Kim Yuracko, a law professor at Northwestern University who publishes on anti-discrimination laws and athletic opportunities for transgender girls, told Ultiworld Disc Golf that the case has a high degree of legal complexity. "It's going to be really complicated because these issues are so new for the judges," she said. "They are really just trying to figure out what non-discrimination means in sex segregated contexts, and whether that means the same thing for trans individuals."
For disc golf watchers, it's fair to wonder whether Ryan and the PDGA really want to fight a costly legal case, or if it's more practical for each side to find a compromise that allows Ryan to participate while also addressing some of the PDGA's stated concerns about fairness or allows them to maintain a modified version of their original policy. The case could settle at any time.
Possible Legal Outcomes if the Case Proceeds
Arguably Ryan's most important claim is that PDGA policy violates a California anti-discrimination law known as the Unruh Civil Rights Act ("Unruh"). Unruh is a 1959 law that applies to all businesses in California and prohibits discrimination on the basis of sex, race, color, religion, and other categories. California itself notes that "the California Supreme Court has held that protections under the Unruh Act are not necessarily restricted to these characteristics, [as] [t]he Act is meant to cover all arbitrary and intentional discrimination by a business establishment on the basis of personal characteristics"; for example, the law has been used to outlaw "ladies' nights" at bars in California. Further bolstering Ryan's case is the law explicitly states that "Sex … includes, but is not limited to a person's gender, [] a person's gender identity and gender expression, [a] person's gender-related appearance and behavior whether or not stereotypically associated with the person's assigned sex at birth."
As Ryan alleges, one crucial legal question is whether PDGA policy "requiring transgender women to have undergone gender-affirming treatment before 12 in order to compete in the FPO division" constitutes discrimination on the basis of gender under Unruh.
The US has important anti-discrimination laws at the state and federal level, including California's Unruh as well as the federal Title VII (from the Civil Rights Act of 1964). But how these historic laws apply to transgender individuals is an open and hot legal topic. In 2020, the Supreme Court issued a landmark civil rights decision in a case called Bostock v Clayton County. Bostock interpreted the Title VII legislation and held that the law protects employees against discrimination if they are gay or transgender.
While the current Supreme Court is considered politically conservative, the Bostock case showed an openness from certain conservative judges to extend civil rights laws to LGBTQ rights. Bostock, however, didn't address transgender rights in sports; in fact, the Court's majority opinion explicitly states it wasn't "prejudg[ing]" or "purport[ing] to address bathrooms, locker rooms, or anything else of the kind."
Yuracko noted that Ryan's case is brought under Unruh, the California Law, and even if the courts might look to federal law, the above language from Bostock indicates the ambiguity.
"California has already made it clear that the Unruh Act covers transgender status. That is very helpful framing in typical discrimination cases, and that's what the Supreme Court addressed in Bostock. But the Supreme Court didn't address sex-segregated contexts [in Bostock]," Yuracko told Ultiworld Disc Golf, such as bathrooms, locker rooms, prisons, or sports. Yuracko also noted that there was no agreed upon standard in the federal courts for those sex-segregated settings; the 11th Circuit Court of Appeals1 recently upheld a Florida school district's ban on transgender individuals using bathrooms corresponding to their gender identity (rather than biological sex).
"We don't have a uniform position at the federal level, in bathrooms or in sports," she said. "And it's not at all clear that non-discrimination means the same thing in all of these contexts; the reasons for segregation are different in each context, so non-discrimination could mean different things in each context."
Other federal and state court cases give different indications of possible resolution. The 2nd Circuit Court of Appeals heard a case, Selina Soule v. Connecticut Association of Schools, regarding a Connecticut Transgender Participation Policy for high school student athletes. The plaintiffs in Selina Soule were seeking to bar transgender girls' participation in women's divisions of sport and were initially dealt a defeat when the 2nd Circuit affirmed the district court's dismissal of the case. However, just last month, the 2nd Circuit agreed to rehear the case "en banc," which happens in only a minority of appeals cases and could signal a possible change in the outcome.
"The decision to hear it en banc, without a motion, is fascinating. It's possible that the 2nd Circuit ends up issuing a procedural ruling — like saying the issue is moot — but they could also do something substantive, because it is so unusual for the court to rehear en banc on its own accord," said Yuracko.
Many recent cases, such as Selina Soule, concern high school or college student athletes, rather than professional ones. But just last month, a Minnesota state court ruled in favor of a professional transgender athlete, JayCee Cooper, who sued USA Powerlifting and Powerlifting Minnesota for barring her from competing in the women's division. Cooper's claims were based on a Minnesota state antidiscrimination statute that is similar to California's Unruh law, one with even fewer explicit protections for gender identity.
The federal district court hearing Ryan's case is not legally bound to follow the Minnesota ruling (since it interpreted Minnesota state law and is merely a Minnesota state court), and also isn't required to follow the ruling from the 2nd Circuit (since California is part of the 9th Circuit, and not the 2nd). It's nonetheless notable that those recent cases have gone in favor of the transgender athletes. Combined with California's relatively expansive language regarding gender identity in the Unruh law, defeating Ryan's complaint looks challenging for the PDGA and other defendants.
---
The Circuit Courts are those which sit one level below the Supreme Court in the US federal court system. ↩