Originally published at: https://discgolf.ultiworld.com/2023/09/12/kristin-tattar-becomes-highest-rated-female-player-of-all-time/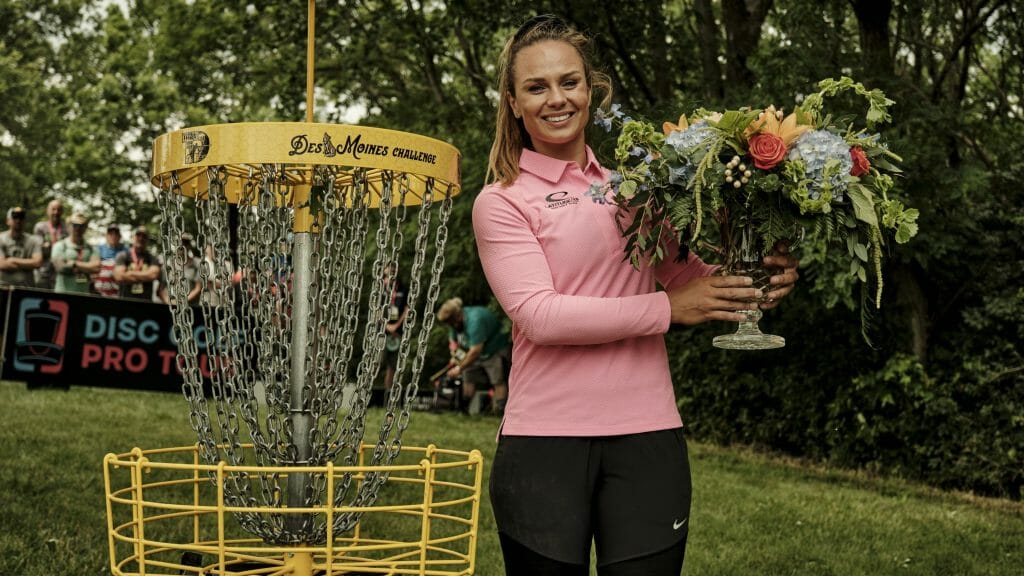 Kristin Tattar at the 2023 Des Moines Challenge. Photo: DGPT
As of the ratings update on September 12, 2023, Kristin Tattar has become the highest-rated female player of all time, reaching a 999 rating and putting her within clear striking distance of a 1000 rating on the October update.
Tattar surpasses Paige Pierce, who held the previous record of 996, set in March 2021.
The now two-time world champion has had a remarkable season, winning all three of the FPO majors so far this year and five of the nine Elite Series event she has entered. She has a chance to become the first player to sweep the majors in a single season.1
8 of Tattar's last 13 rounds were over 1000-rated, including a sparkling pair of 1030+ rated rounds to begin her title defense at the World Championships.
---
With more than two majors in the season ↩