[caption id="attachment_1474" align="aligncenter" width="999"]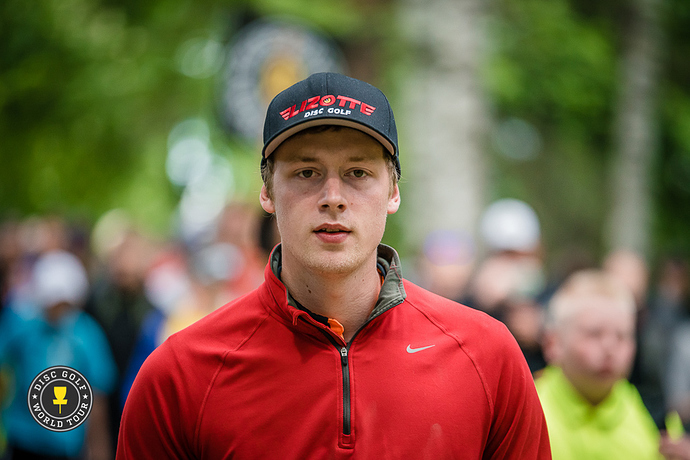 Simon Lizotte's knee injury has kept him out of action since July. Photo: Eino Ansio, Disc Golf World Tour[/caption]
Simon Lizotte is still unsure if he will play in the upcoming Aussie Open as he recovers from knee surgery, he told Ultiworld Disc Golf earlier today.
"It's nothing 100 percent sure yet," Lizotte said in a message. "There's been a miscommunication between [Disc Golf World Tour Director] Jussi [Meresmaa] and myself."
That miscommunication resulted in the Disc Golf World Tour's website posting an article stating that Lizotte would indeed be playing the event. He is currently registered, but he said the interview posted on the website was from last month and that he still hadn't made a final call. When initially reached for comment, Lizotte said he had canceled his plans to travel to Australia, and Central Coast Disc Golf's Ian Anderson posted that Lizotte mentioned as recently as yesterday that he would not make the trip.
"My latest position was definitely to not travel to Australia, but who knows," Lizotte said. "If I feel great in a few weeks I might decide to go."
Meresmaa said he spoke to Lizotte this morning to clarify his status.
"We did have a phone call 10 minutes ago and we are looking forward to make [sic] his trip happen," Meresmaa said in an email. "He is [in] 90 percent shape and we are looking [at] this day-to-day."
Lizotte has not been medically cleared for competition. He is currently in Switzerland rehabbing his knee, which he injured at a clinic demonstration in July. He had surgery in October and missed a large portion of the 2016 season.

Originally published at: https://discgolf.ultiworld.com/2016/12/07/lizotte-nothing-100-percent-sure-aussie-open/