Originally published at: https://discgolf.ultiworld.com/2020/03/20/mailbag-leaderboard-watching-brodie-impact/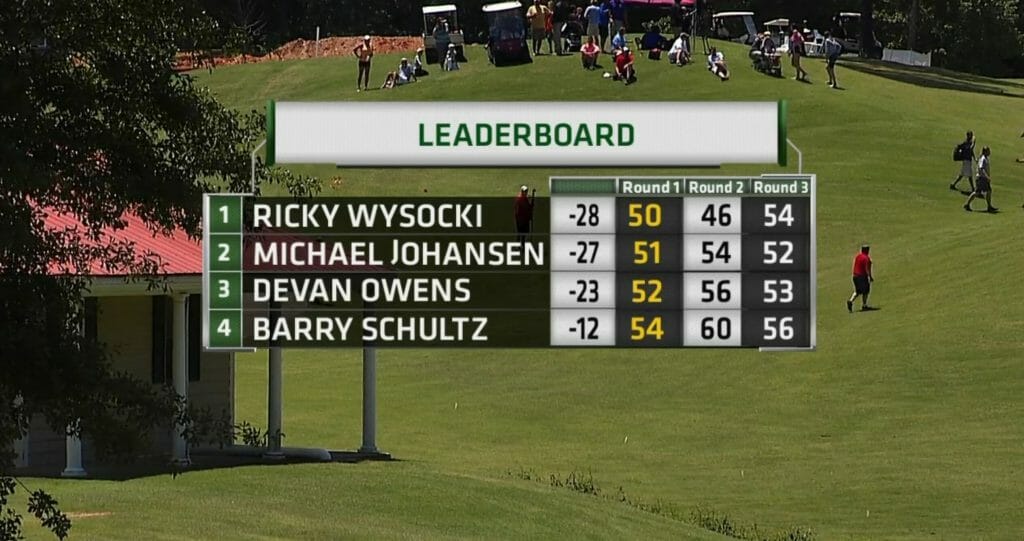 Welcome to Ultiworld Disc Golf's brand new mailbag! You don't necessarily see my byline around here too much — I am more often behind the scenes as the publisher, but I'm still here as a co-host of the Upshot podcast with Jamie Thomas and I generally report from Worlds and USDGC every year.
Now, you'll see my thoughts in print every week in the mailbag.
Generally, the mailbag will be for subscribers only, which helps keep me committed to writing it every week. It will reward subscribers with a weekly column they can count on. And it will allow us to offer a free one-month Mini subscription for the best question, email, or comment we get and publish in the Mailbag. If you're already a subscriber, you get a free extra month (or a discount). If you're not, you can come in and check out the benefits.
You can email me anytime at mailbag@ultiworld.com with questions, comments, ideas — whatever you've got.
Q: Hate to say it, but disc golfers make themselves look like absolute amateurs not knowing the score in finishing stretches.
Sure, they might subjectively feel and throw better, but clearly they're losing places and maybe tournaments. If they can't handle the mental stress and distraction of knowing the scores, they're not ready for the professionalism of other sports.
-Hot take from an amateur
A: Spicy!
How many times during a disc golf tournament do you really need to see the leaderboard to make a decision about what you're going to do? I will admit that I am 100% a scoreboard watcher — I want to know the standings, I want to know what I need to do to compete. I like to keep UDisc stats for every round I play and am happy to volunteer to track everyone's scores whether in a casual round or a tournament.
But, honestly, does it actually alter my decision making? Maybe late in the round, on whether or not to be aggressive on a particularly treacherous tee shot or death putt. But the vast majority of the time it only serves to swing my emotional state between relief and stress, depending on the size of my lead or deficit.
I completely understand why some golfers just choose to focus on executing their shots. It's not like seeing the leaderboard actually alters the shot you need to make in the vast majority of cases.
"But, Charlie!" you say, "you're just an am! These are professionals that need to be aware of what they need to do to cash, finish on the podium, or win the tournament!"
Sure, that's true. And I'm sure there are lots of pros like me that check the leaderboard frequently throughout the round.
But even golf pros — PGA Tour pros like Jordan Spieth — sometimes avoid looking at leaderboards. If you're the kind of player that plays worse when you "need" to execute, or hold a lead, or come from behind, what's the value in looking at the scoreboard? Just play your game. Throw your lines.
Now, when it comes down to the final hole or two — or a difficult decision on a hole that's a tough birdie with risk of a bogey vs. a comfortable par — then I do think you've got to check the scores and make an intelligent, informed decision about how to proceed. I, for one, would be sick to my stomach knowing I needed to go for the birdie to force a playoff but just laid up and took the L.
Q: Last week, I'm in a meeting with a new business partner. We end up talking about how the Arnold Sports Fest wasn't allowing spectators, so, of course, I mentioned our local club was hosting a tournament that was part of the event. A guy at the meeting who I had never met before says, "I don't play frisbee golf but have you heard of Brodie Smith? I follow him for his trick shot videos and he's really into that sport now."
No matter how many videos or vlogs everyone in disc golf does combined, they still wouldn't have guys like this talking about our sport.
Personally I wasn't all that impressed with Brodie Smith becoming involved in disc golf, but I'm changing my mind.
– Frank
A: I am well aware of this phenomenon from the ultimate world. Thousands of people — maybe even hundreds of thousands — have discovered ultimate via Brodie Smith. Now the same thing is happening with disc golf.
You know what's even more exciting for disc golf, though? It's so easy to start playing that more people will convert from watching Brodie online to buying some discs and heading out to their local course.
That's not really a knock on ultimate: it's just that it's a team sport that requires at least 14 people to play a game (and really more like 20). That can be intimidating for a brand new competitor.
Becoming a disc golfer is incredibly easy. Parachute into a random location in the United States with a frisbee, and you're probably within a 30 minute drive from a disc golf course. You can go on your own, you can play with a friend, you can play with a group. It's free to play 90% of the time and cheap the rest. Is it any surprise we're seeing such great growth?
Now, to be honest, I think the Brodie hype is nearing its peak. He's not going to singlehandedly change the trajectory of the sport. But he's very good at making the game accessible to new players, not just by being relatable by sharing his experiences learning to play but also by creating video content that makes it possible for players new and experienced alike to pick up pointers. I mean, Colten Montgomery told us on The Upshot this week that he picked up a tip from Paul McBeth by watching a Brodie video before going out and winning WACO!