Originally published at: https://discgolf.ultiworld.com/2023/03/16/prodigy-drops-lawsuit-against-gannon-buhr/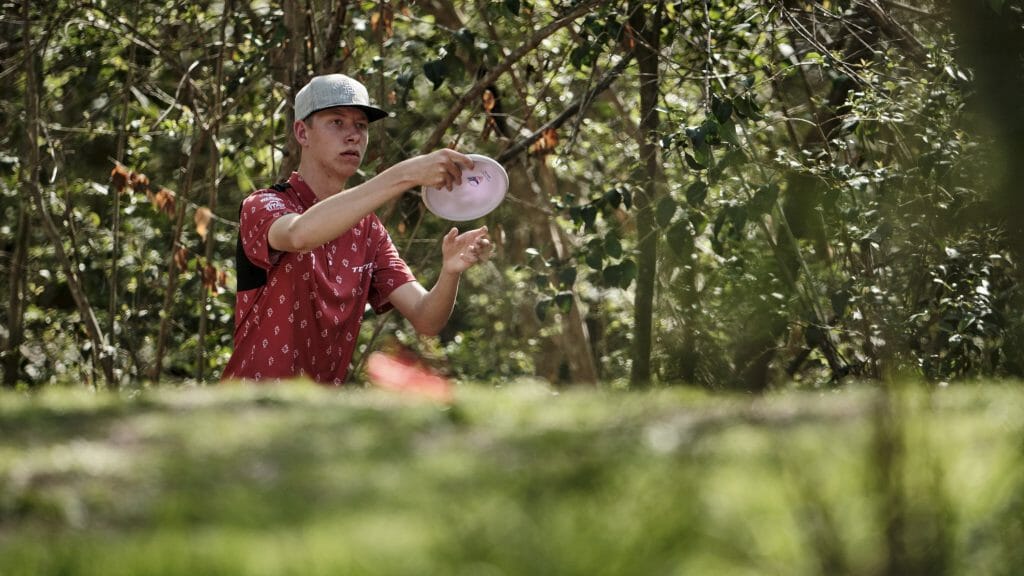 Gannon Buhr at WACO 2023. Photo: DGPT
Prodigy Disc has withdrawn its lawsuit against Gannon Buhr in Georgia's District Court, ending a brief legal fracas between the manufacturer and one of its marquee sponsored players.
In a filing yesterday, Prodigy wrote, "Based on a temporary understanding between Plaintiff [Prodigy Disc, Inc.] and Defendant [G.B., a Minor, by and through Michelle Nesheim, his Legal Guardian] to maintain the status quo between them, Plaintiff hereby withdraws, without prejudice, its Motion for Temporary Restraining Order, Preliminary Injunction, and a Hearing. Plaintiff reserves the right to refile its Motion should it become necessary and reserves all rights and claims relating to or arising out of the conduct at issue in its Motion."
It is unclear what is next for Buhr and Prodigy. Buhr has continued to throw Prodigy discs and sport Prodigy branded apparel at Disc Golf Pro Tour events to begin the season and is set to compete again this weekend at the Open at Austin, an Elite Series event beginning tomorrow.
Representatives from Prodigy and Gannon Buhr's camps have not responded to a request for comment. Ultiworld Disc Golf will update this article with any additional information.