Originally published at: https://discgolf.ultiworld.com/2020/06/19/professional-disc-golf-anonymous-survey-money/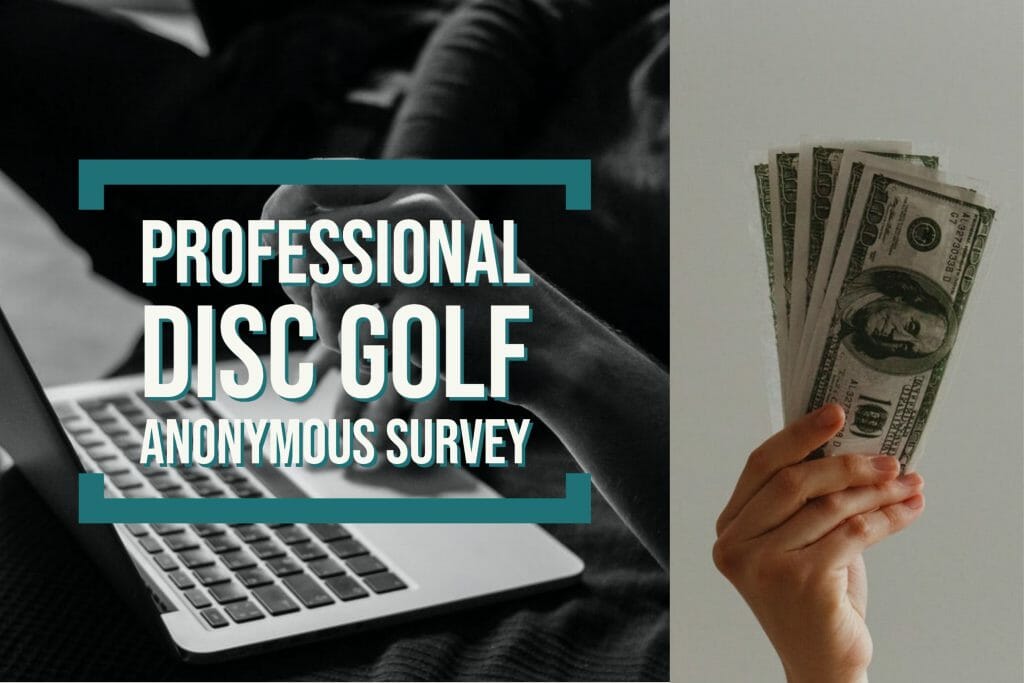 We've heard what the players have to say about the tours. We've heard what they said about each other. Now it's time to get to the compensation and sponsorship portion of the Professional Disc Golf Anonymous Survey.
The goal of the sponsorship and compensation section of the survey was to try to get a better understanding of the amount of money athletes were receiving through means other than tournament winnings. We were also interested in finding out more about lines of revenue outside of disc manufacturers and what else players would like to see in a sponsorship.
Right off the bat we were curious what type of sponsorship, and how many sponsorships pros typically have. While most pros, 88.4%, said they have what they consider a "primary" sponsorship, more than 60% also said they have two or more significant sponsorships. In terms of the types of sponsorships, almost every player was supported by a disc manufacturer, and about half were also endorsers of a bag or cart company, equipment company, or apparel company.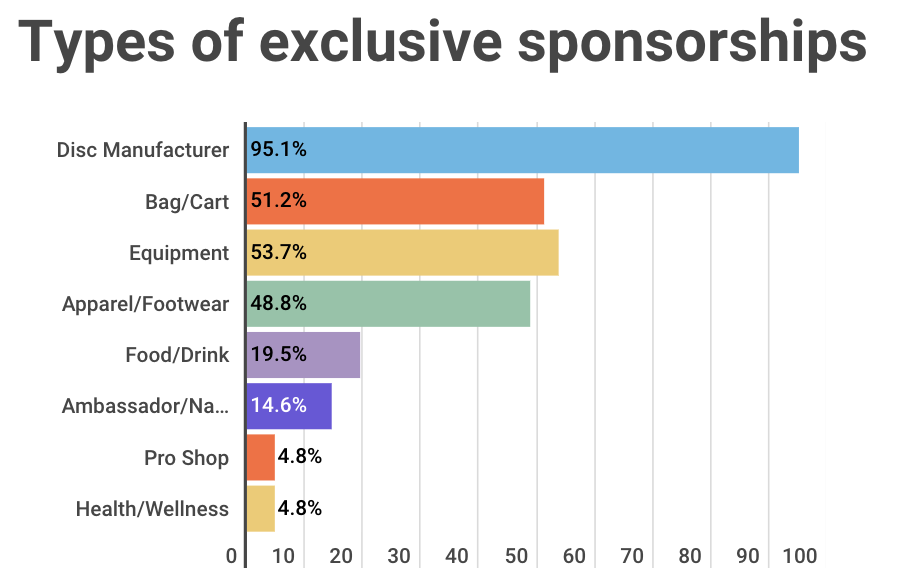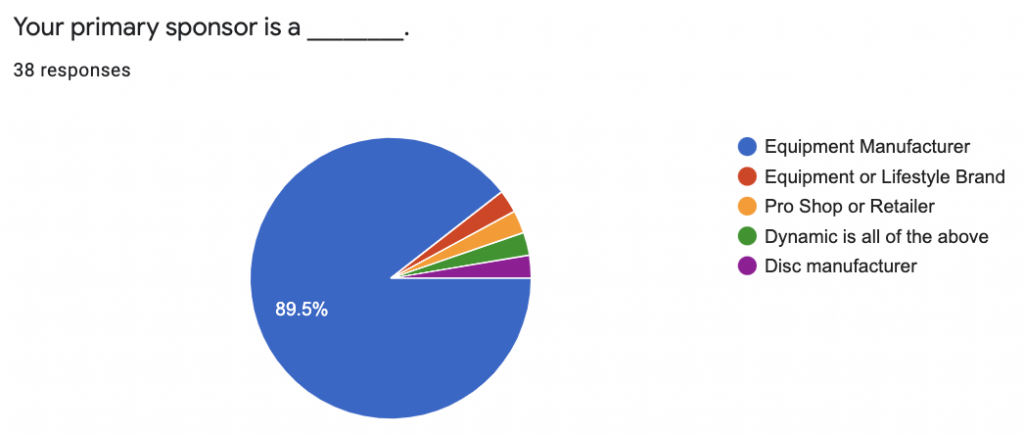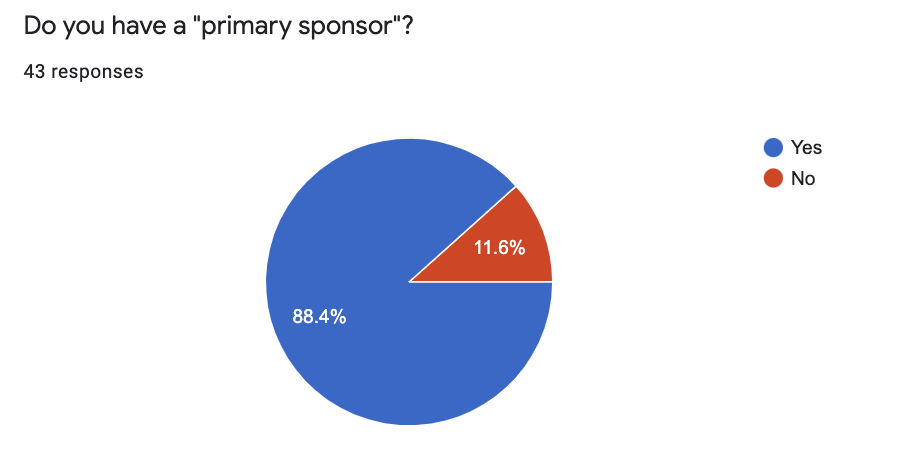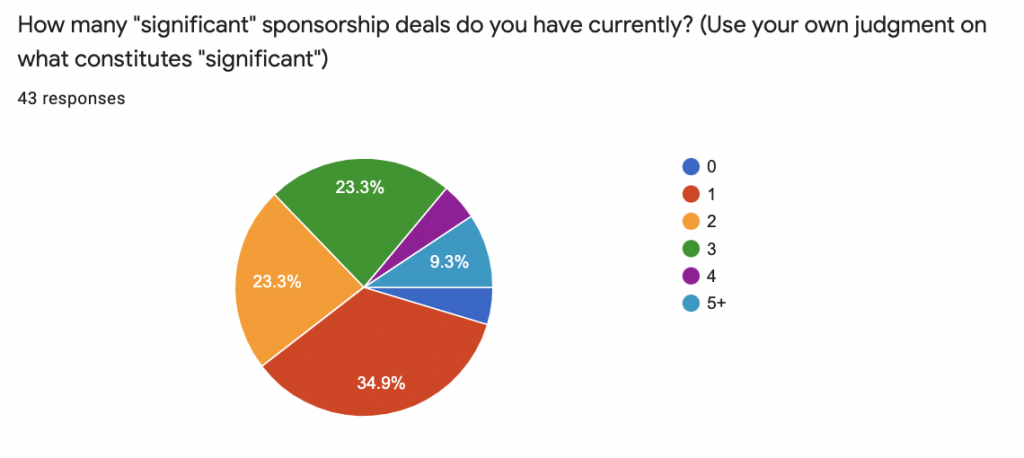 It was also almost unanimous that pros did not receive their first significant sponsor until they were playing in the MPO/FPO ranks, with almost 91% responding that way. Of the 43 players to submit a survey, about 40% picked up their first significant sponsor within the past three years.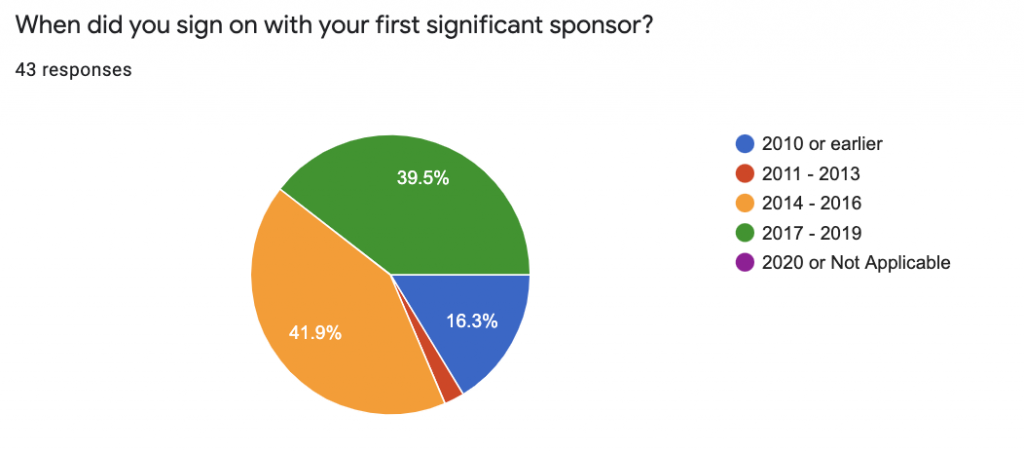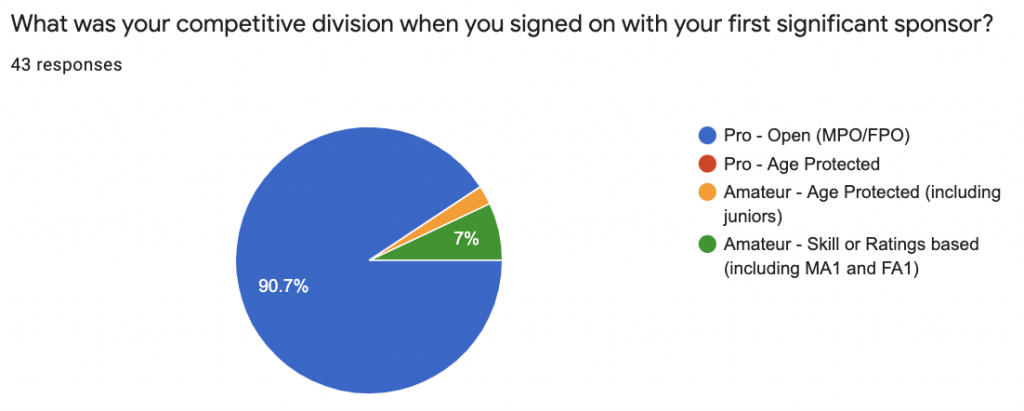 There isn't much loyalty, however, in sponsorship. More than half of players said they are no longer with their first sponsor, and less than 29% said they've been with their current primary sponsor for more than five years. Most, 34%, said their current sponsorship has been for two years or less.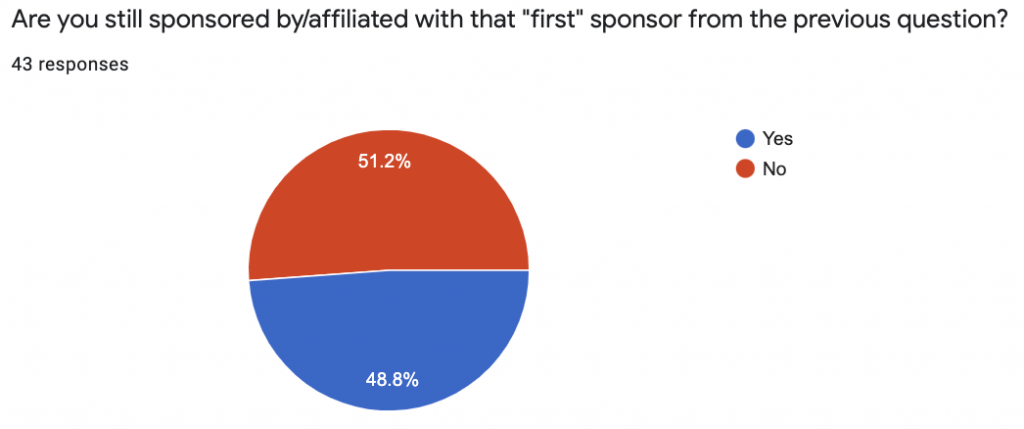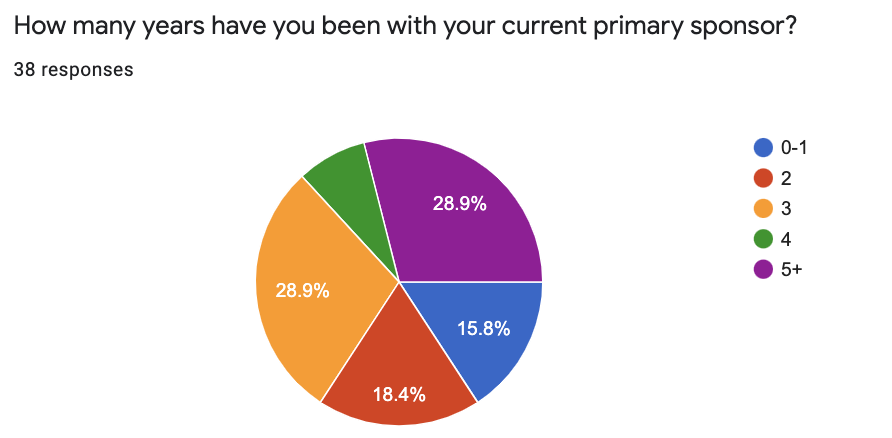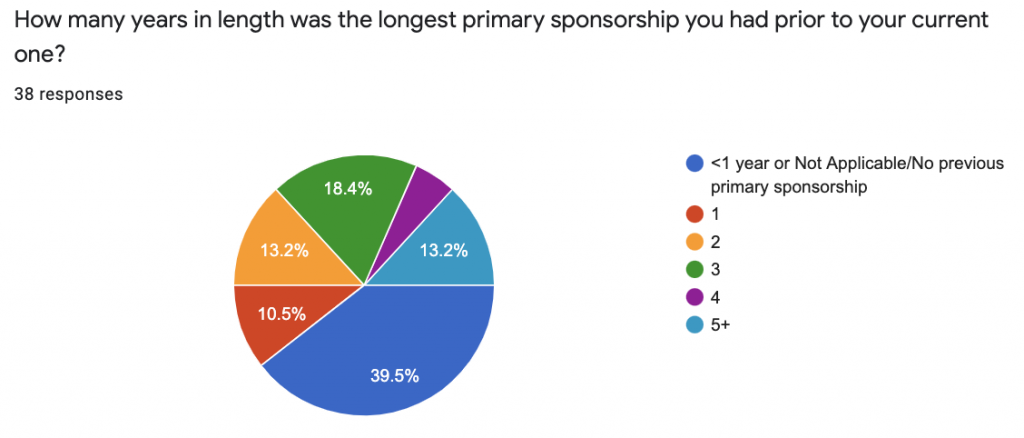 A question that has begun to crop up more over the past couple of offseasons is the presence of a signed, legally binding contract between players and companies. Close to 82% of players say they now have a contract.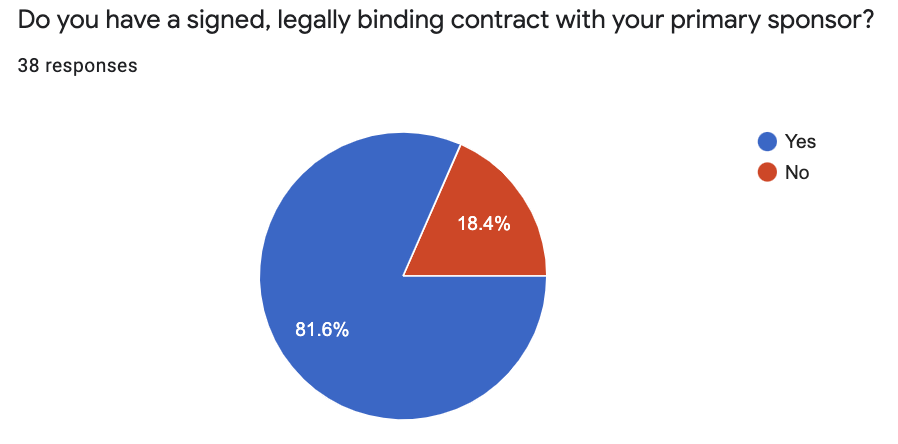 As it stands, almost every single player surveyed was satisfied with their sponsor, its products, and how the company supported the player's goals.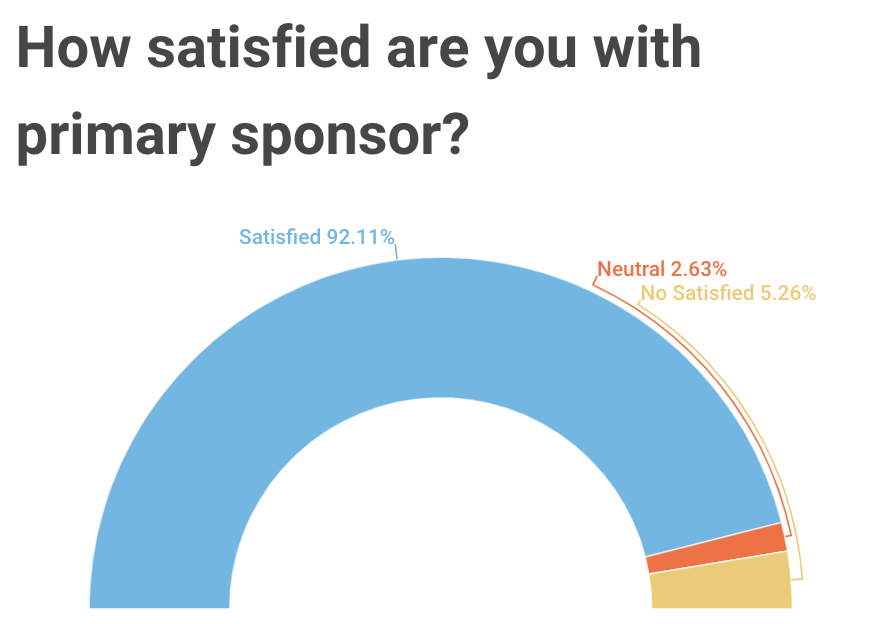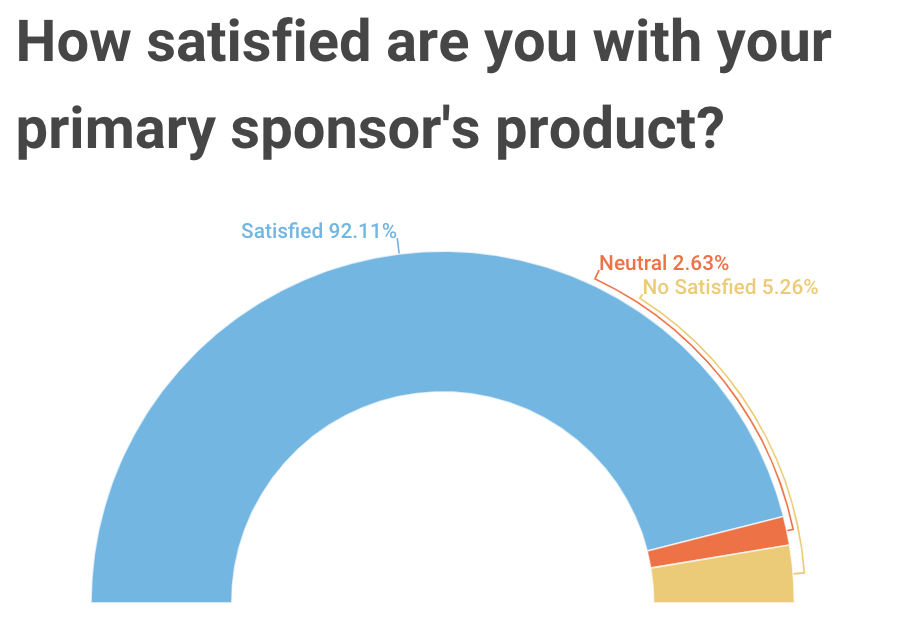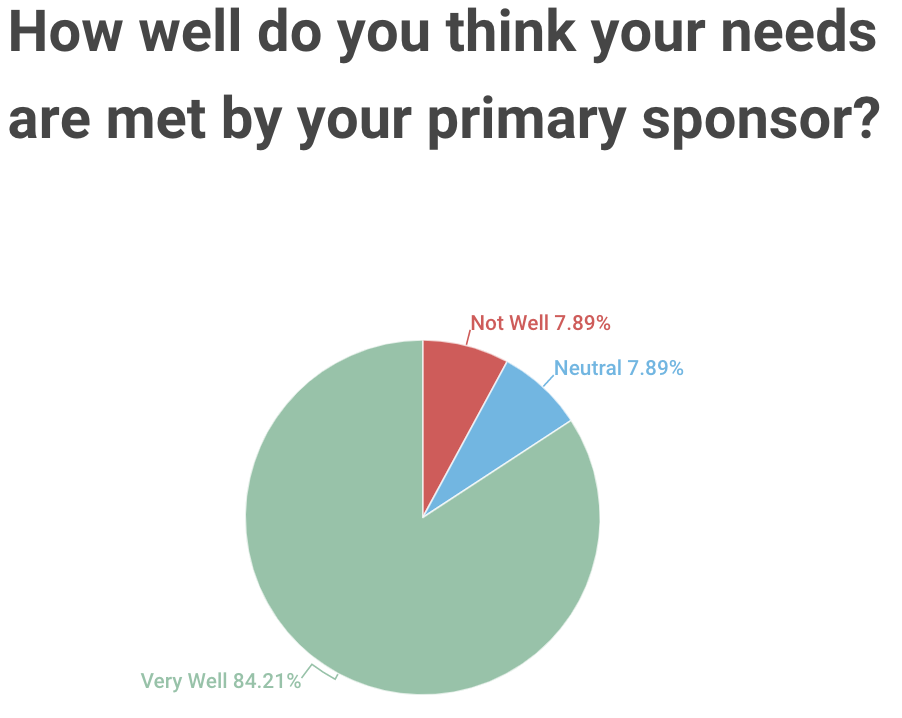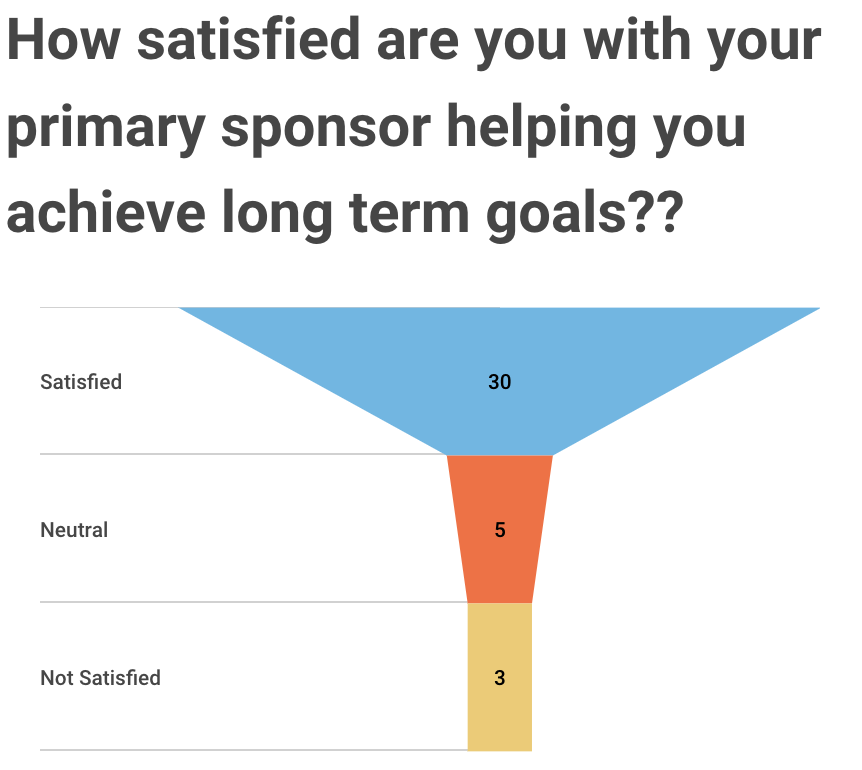 We were a bit surprised that almost 16% of players said that having a primary sponsor was not necessary for being on tour.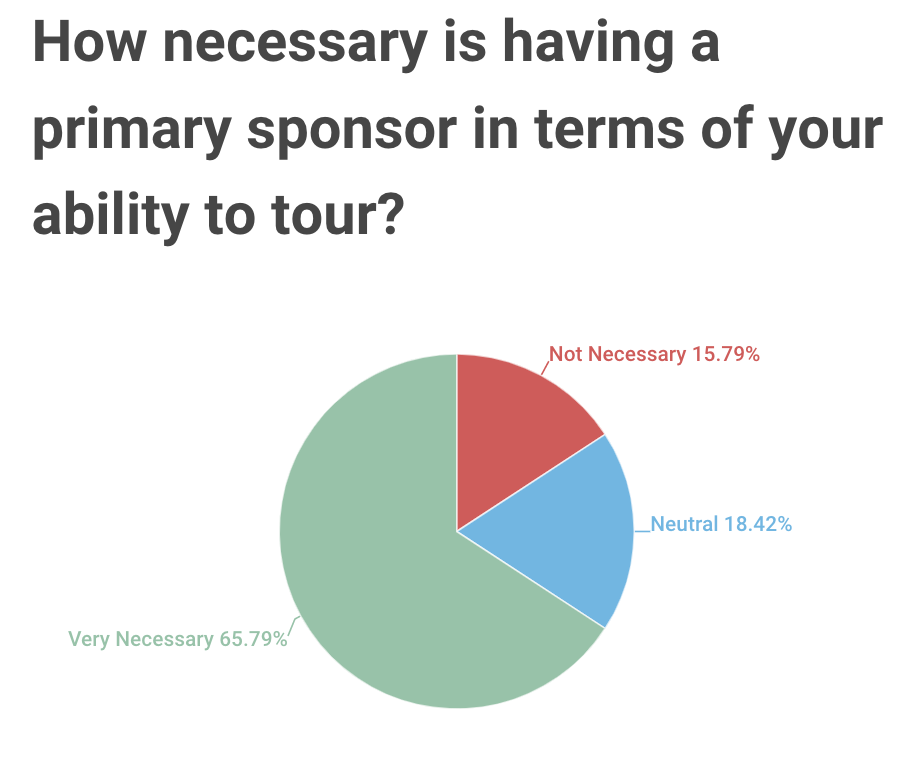 While players generally say they are satisfied with their compensation packages from their sponsors, 55% also said they were either slightly or significantly under-compensated. One player said they were slightly over-compensated.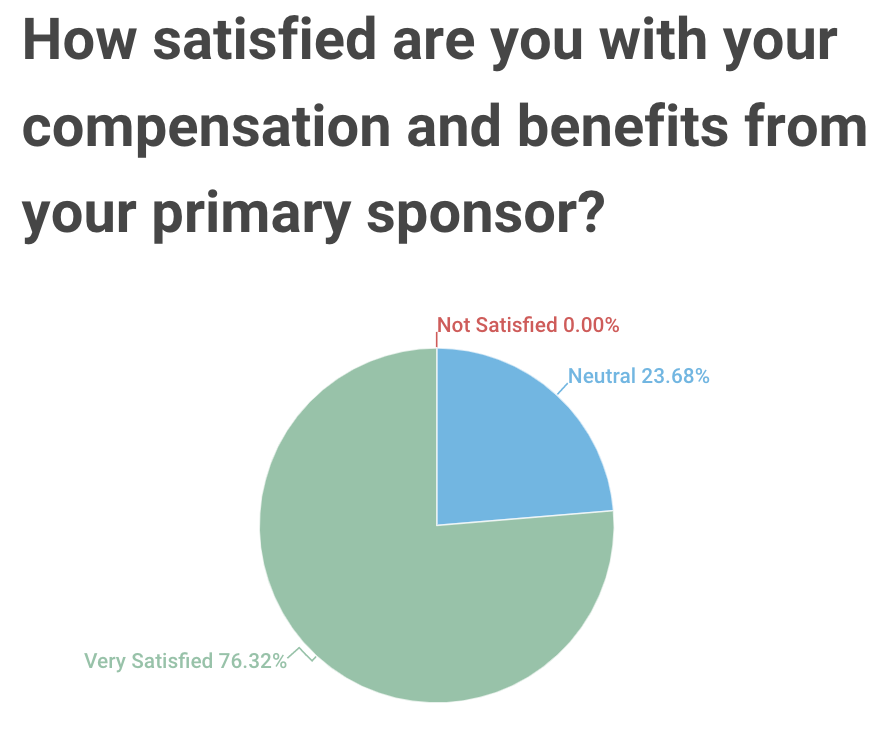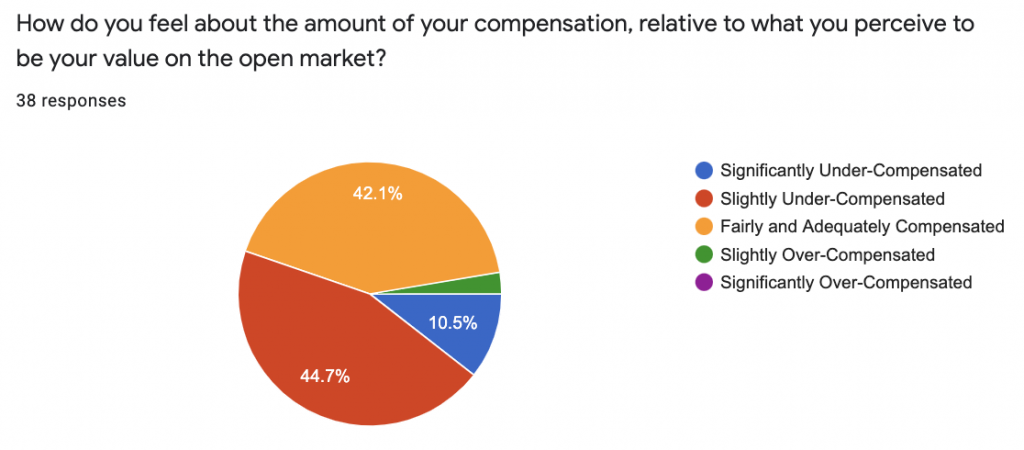 After the jump, see how much money disc golfers say they earn directly from their sponsors, what type of benefits they'd like to see included in contracts, and what companies have good, or bad, reputations as sponsors.
We defined gross direct compensation as, "guaranteed money and/or salary only, not including incentives or bonuses." Using that definition, almost a third of respondents said they were guaranteed nothing from sponsors. Another 30% said they received under $10,000. The obvious outlier are the two answers saying they directly received more than $100,000.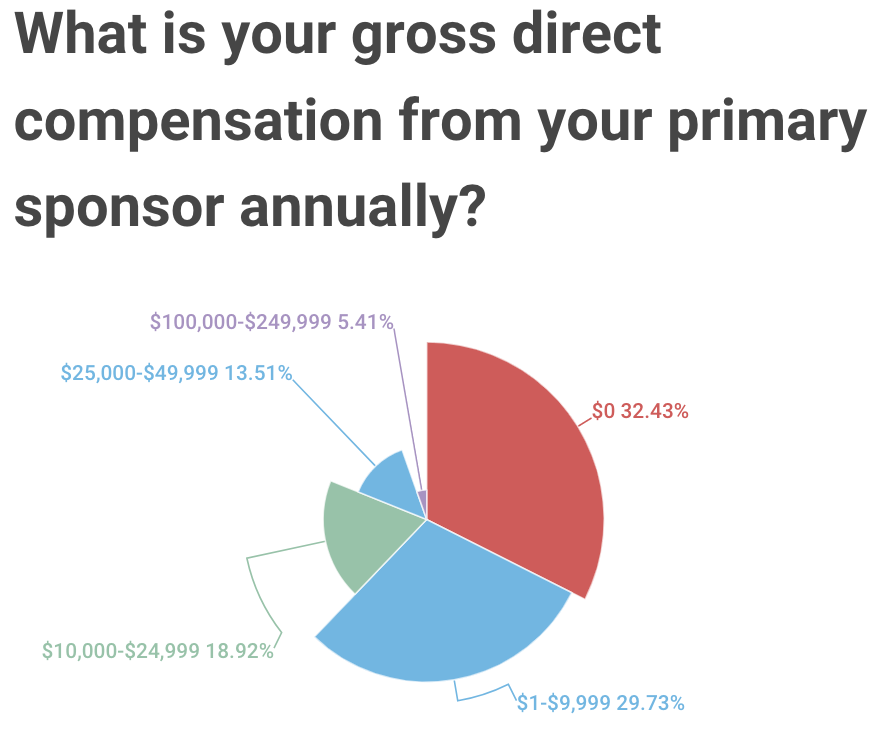 We defined gross indirect compensation as "bonuses, royalties, commissions paid, incentives earned, etc." Using this definition, close to a quarter of players surveyed said they received between $10,000-$25,000. Just under half said they were under $10,000.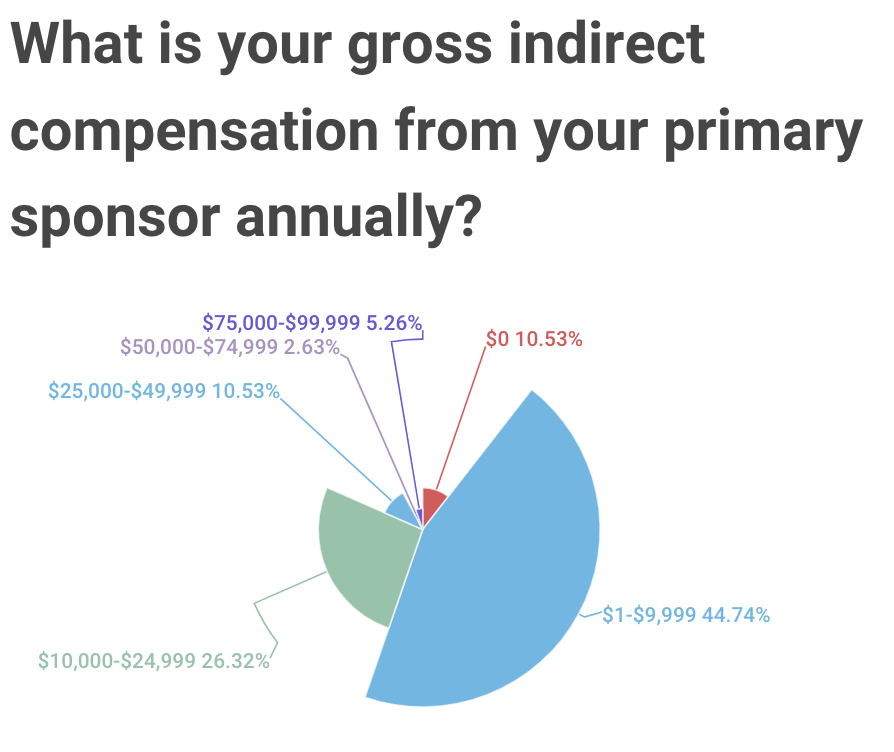 Performance bonuses led the benefits given out to players by sponsors. Media appearances and limited run signature series discs were in the second most popular tier of offerings by sponsors. About a quarter of players said they were given a travel budget.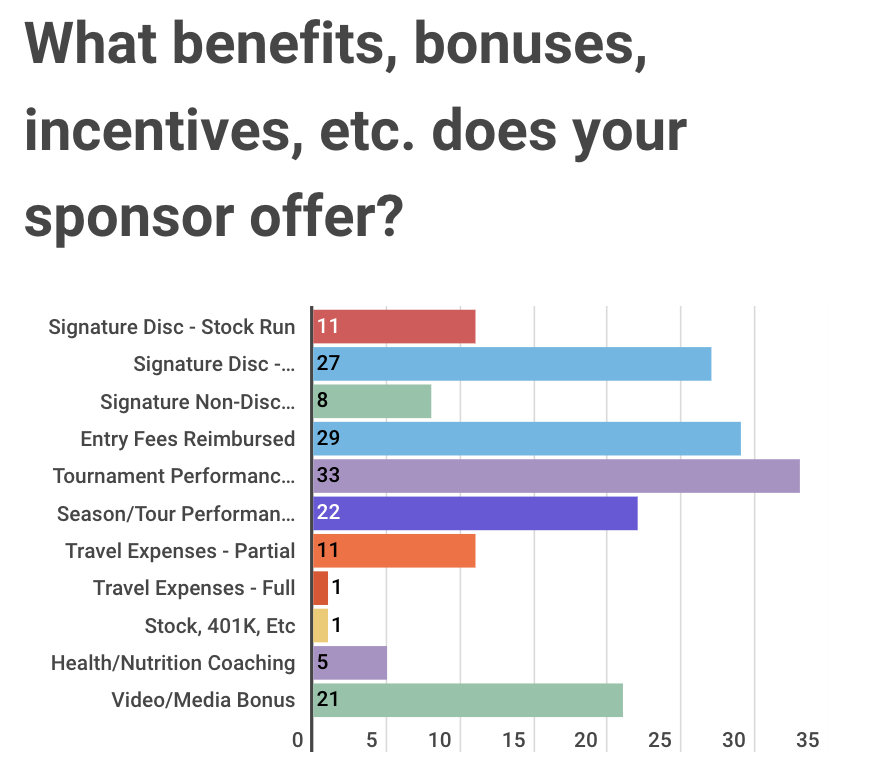 When asked what they would like to see included in contracts, the second most popular answer behind better salaries/guaranteed money was health insurance.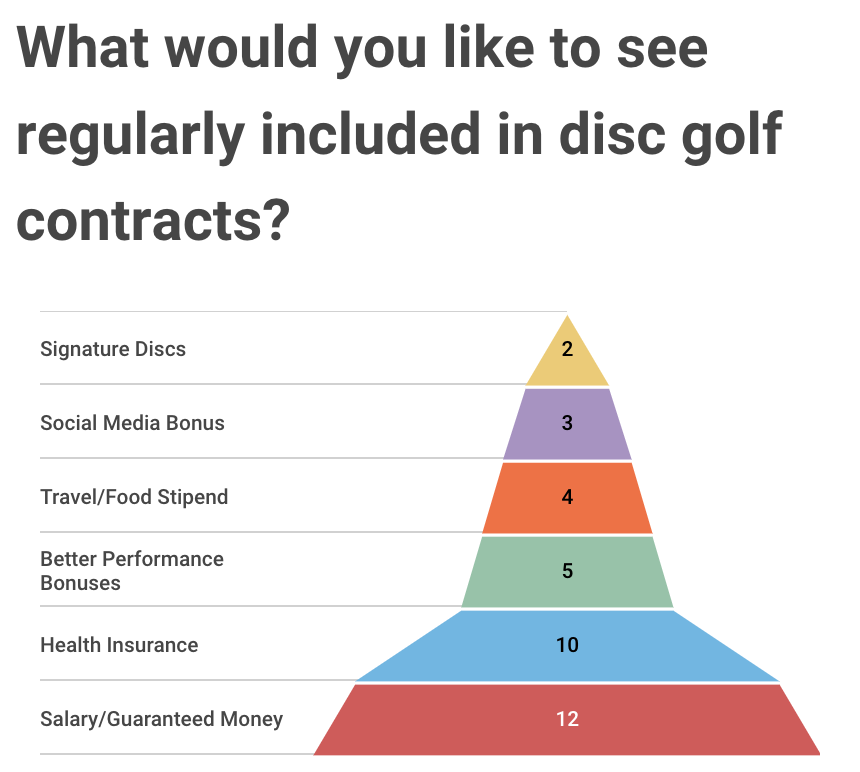 This survey would have been interesting to have had results for back in 2018, as in 2020 after a change in business, Discraft now far outpaces other companies in terms of positive perception. Dynamic Discs and Latitude 64 were followed by Prodigy for companies with less positive feedback.