Originally published at: https://discgolf.ultiworld.com/2023/04/19/the-meaning-of-majors/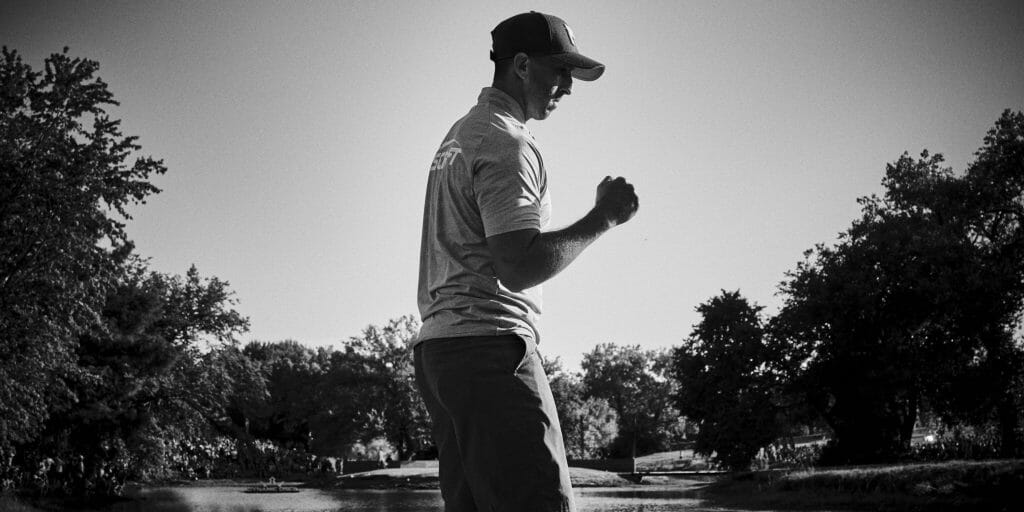 Paul McBeth at the 2022 World Championships. Photo: DGPT
In disc golf's history, Majors have been a beacon, a challenge to all — the best compete here. If you wanted to be considered the best, Majors were the place to prove it. But in the modern, burgeoning professional scene, you can now watch and measure the best at any Elite Series event throughout the season. As fans, we are spoiled with the cast of talent showing up to more than 20 events per year.
So, what else makes a Major? Typically, there are larger payouts, more pageantry, hype, media, and analysis. All requisite ingredients of a worthy drama. But, to me, what gives a Major that extra air of importance and meaning are the demands the capital 'M' places on the athletes. It starts when they are planning their tour. Four tournaments have that 'M' next to them. If the player listens closely, they will hear a whisper, "When we meet, you will have to perform, and there will be no place to hide."
As a professional disc golfer, you can look at your 20 event schedule and know your season will involve roughly 5,000 throws. You know there will be ups and downs: variance will shine on you one day and shatter your confidence the next. You know there is a difference between throwing good shots and putting together a full tournament performance. But, if you can focus on each of those 5,000 throws as individual acts of performance, eventually variance will be thwarted. With enough attempts, your skill will be expressed, you will receive the appropriate accolades for your accomplishments, and outstanding questions will be answered.
The journey of a professional athlete is all about answering questions. Can you make it to the show? Can you survive on Tour? Can you hang with the best? Can you win? A Major is the final boss that asks the hardest questions. Can you summon your A-game on command? Can you gather your wits, mine your deepest reserves of determination, stand before the fickle god of variance, and say "not today?"
The Tour marches on, and as the 'M' gets closer, the personal questions come into focus.
Calvin Heimburg and Simon Lizotte, you have dazzled us with dominance. Can you please do it on demand?
Kristin Tattar, will it be harder to write the second act of your reign under the weight of the crown?
Eveliina Salonen, Aaron Gossage, Henna Blomroos, Niklas Anttila, and Corey Ellis, is W.R. Jackson the final stage of your redemption arc?
Sarah Hokom, Gregg Barsby, Lisa Fajkus, and Jeremy Koling, how blurry is the calculation of what is possible, plausible and past?
Ohn Scoggins and Matt Orum, if the pressure to top the podium at an Elite Series is too much, how daunting is a Major?
Paige Pierce and Catrina Allen, how much time is left to build your legacies with Hailey, Holyn, Ella, Maria, Kat, and the Mandujanos knocking on the door?
Only one athlete from each division will walk away from W.R. Jackson on Sunday with satisfactory answers to these questions. At any other event, the field can chalk their tournament up as a learning experience and move on to the next. But Majors are indifferent to the ebb and flow of your season. Majors operate on their own schedule. Majors can leave scars.