[caption id="attachment_46150" align="aligncenter" width="800"]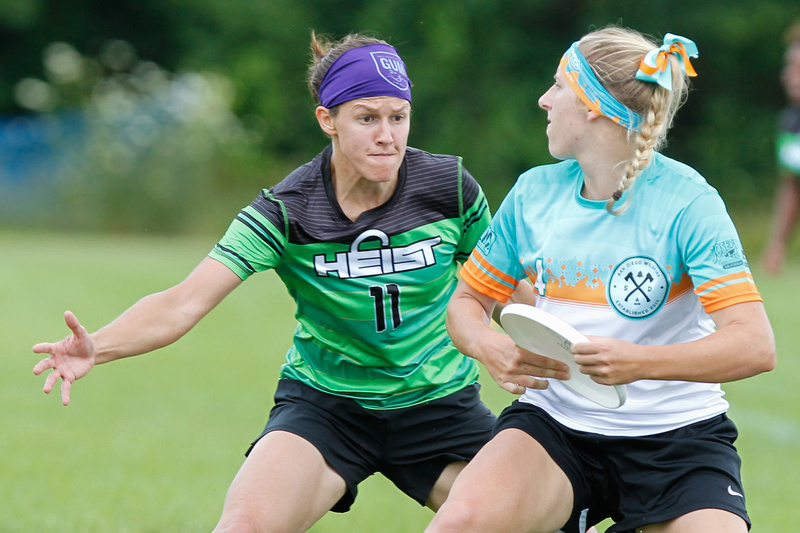 Heist vs Wildfire at the 2016 Elite Select Challenge. Photo: Scott Grau –
UltiPhotos.com
[/caption]
Once again, Ultiworld is hiring!
As we head into the meat of the club season, Ultiworld is looking to expand our team to support more reporting, specifically on the women's and mixed divisions.
As we always have, we seek to provide the best coverage possible across all divisions, but need dedicated, knowledgeable writers to help us get there. Want to read more profiles of key players dominating the women's division? Apply today. Want to see dedicated mixed division coverage at the season's biggest tournaments? Forward this posting a friend who might be a good fit. If you're someone who is passionate about ensuring that media exposure in ultimate is balanced and gender equitable, this is your chance to help make that happen!
We are looking for smart, capable writers/reporters/editors who know their division and local ultimate community well. Hiring in many areas across the country, these positions will be a blend of writing, facilitating coverage on a regional basis, and helping develop Ultiworld around different parts of the country. Be on the ground during a weekend of competition and follow the stories, interview players, and write about the teams. Assignments could include coverage of club tournaments, college competition, special events such as the All Star Ultimate Tour, and more. This is the fundamental work we do at Ultiworld — become a part of it.
The ability to travel on (some) weekends for tournament coverage is required (All travel expenses are paid). Writing, reporting, or editing experience preferred, but not required, though completing work on deadline is a must. Ultiworld offers monetary compensation for all articles that are published.
To apply, send an email to editor@ultiworld.com with your name, credentials, location, and the division you wish to cover. Please including a writing sample (journalistic in nature, if possible) as well as any specific ideas you have about stories you'd like to work on. Questions and comments can be directed to the same email address or left in the comments on this post. Thank you and we look forward to hearing from you!

Originally published at: http://ultiworld.com/2016/07/13/ultiworld-hiring-womens-mixed-reporters/