[caption id="attachment_2756" align="aligncenter" width="960"]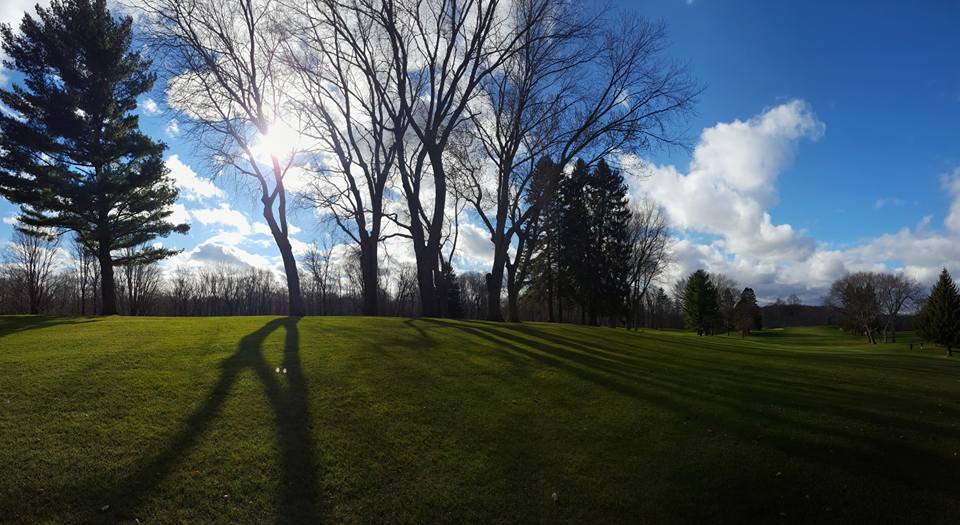 The St. Thomas Golf & Country Club was the setting for Union, a charity tournament in Ontario, Canada, last weekend. Photo: Madison Walker[/caption]
Why would Florida native Madison Walker trek all the way to Ontario, Canada – in December – for an A-Tier event?
As it turns out, it was about more than just disc golf.
Last weekend's Union tournament, in which Walker won the Open Women's division with a 23-over par 221 total, benefited the Brain Injury Association of London and Region and sought to raise funds and awareness for brain injury and volunteer opportunities throughout Southern Ontario and beyond.
Even though the event landed squarely in the offseason, Walker was more than willing to make the sojourn north.
"After being contacted by assistant tournament director Colin Fitchett, hearing his story and the cause the event benefited, it made me want to make the long trip," Walker said. "The opportunity to play an international event, and contribute to a worthy cause, was too much to pass up."
Fellow southerner Zach Melton shared Walker's interest in wanting to be a part of a significant cause. He took third place in the Open division.
"Personally, I think any time a tournament or event can bring awareness or shed light on a meaningful topic, it's fantastic," Melton said.
After two days and a challenging three rounds on the hilly, 9,435-foot course at the St. Thomas Golf & Country Club, perhaps the most memorable moment of the event for Walker came at the awards ceremony. By virtue of her win in the Open Women's division she had her pick of one of the four distinctive trophies created by local artist Vanessa Zita Vanderitter.
[caption id="attachment_2755" align="alignright" width="540"]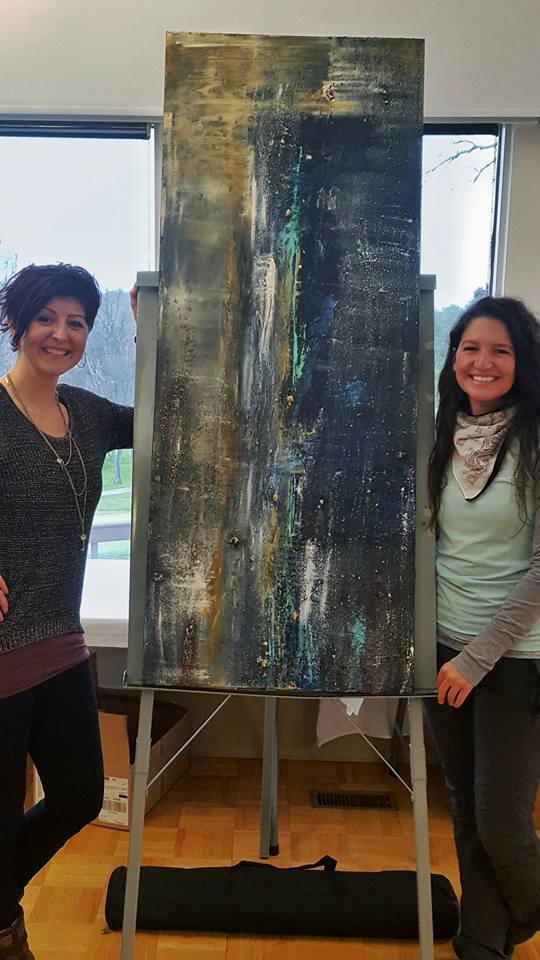 Madison Walker (right) and artist Vanessa Zita Vanderitter stand with Walker's trophy from the event.[/caption]
Talking with Vanderitter, Walker learned that the artist creates her paintings using her hands in lieu of brushes or other utensils, and that these pieces were the result of Vanderitter's excitement for the event after seeing the passion and enthusiasm Fitchett brought to hosting it.
"It's awesome to have such a unique trophy to remember this inspiring event by, especially when it was my first A-Tier and international win," Walker said.
Noting the exceedingly friendly people she encountered and the admirable charity the event supported, Walker expressed enthusiasm about supporting the event in the future.
"Not only was this a great place to visit, but the facilities were excellent, the TDs were very open to suggestions and really catered to the players," Walker said. "The way the weekend was planned, you could tell a lot of passion and energy went into making this a great experience for those competing."
Melton also echoed Walker's praise for the course and event.
"The Union golf course is beautiful," Melton said. "For it being on a golf course, there was a good amount of elevation, which makes playing a longer, more open course more entertaining. It was a great mix of par 3s, and longer, challenging par 4s and 5s. It never felt like you were throwing as hard as you could every hole."
Melton said there was a buzz around the event all weekend that added an extra level of excitement. Specifically, those running the country club "were blown away by the professionalism and skill shown by the competitors."
"Disc golf took a big step in Union this past weekend," Melton said. "Colin and his staff truly desire to run events where the players come first. When they run this event next year, I 100 percent look forward to going back. They did an amazing job."
For his part, Fitchett was pleased with the results, which included $2,200 being raised for the Brain Injury Association via donations from Latitude 64 and an online auction.
"It is amazing to see so many people come together to help showcase disc golf, promote brain injury awareness, and to do some good in the community," Fitchett said.
While Walker took down the Open Women's division win over Sandi Hendel, it was Canada's highest rated player, Martin Hendel, taking the win in Open. He did so after tossing a 23-under par 175 over the three round event at the 19 hole, par 67 course. One stroke back was Michigan pro Ziggy Bierekoven and tied for third, three strokes back were Troy Widden and Melton.
Marty McGee was there filming all the action. Footage is up on his McFlySoHigh Youtube channel.

Originally published at: https://discgolf.ultiworld.com/2016/12/08/walker-treks-north-victory-canadian-charity-tournament/